Learn, Experiment, Grow.
Build a great career with us, not a short term job.
Open Positions
Why Join
RV Technologies?
RV Technologies is one of the pioneers in devising result-oriented app and web development services to different industries. Throughout the journey of 12+ years, RV Technologies has delivered thousands of client-centric digital solutions and helped our clients transform their growth. And, we are proud to say that none of this would have been possible without our employees.
At RV Technologies, we value talent, innovation, and the aspiration to acquire new skill sets. We always welcome talented resources who are driven by an innovative mindset and willing to put in the efforts to build modern-day mobile and web solutions. We have devised a healthy work environment that allows employees to learn, implement, and enjoy while working on state-of-the-art projects for a global clientele.
The additional perks of working at RV Technologies include
1
Work-Life Balance Support
We understand the significance of a good work-life balance and that's why our objective is to strategically distribute the workload so that employees can deliver maximum productivity without burdening themselves. We also support our employees in both personal and professional pursuits to help them explore their untapped potential and implement it in their daily work life.
2
Leadership and Career Development
"Leadership is the key to unlock exponential growth!" We strongly believe in this quote and try to implement it throughout the organization. Our work culture encourages every employee to come forward, take control of the reins, and develop the required leadership & technical skills to deliver client-oriented solutions.
3
Recognition and Rewards
At RV Technologies, we are a firm believer in rewarding excellence and quality work. In addition to regular incentives and bonuses, we also reward employees in the form of exclusive gifts and team outings to showcase our appreciation of the hard work and dedication that they put in while working on different projects.
4
Celebrations and More!
We understand that sitting in front of a computer screen for 40 hours a week is not the ideal way to achieve maximum productivity. That's why RV Technologies organizes regular birthday bashes, in-house celebrations, and dedicated parties to give employees the opportunity to maintain a healthy work-life balance and socialize with their colleagues more effectively.
Our Awesome Employees Love

❤

us.
Hear it from them.
I have been a part of RV Technologies for the past 6.5 years and I have had the opportunity to work with the latest technologies to design enticing UIs for clients' websites & mobile apps. The management team has been nothing but supportive and ensures to give employees the freedom to maintain a healthy work-life balance.
Angrej Singh
Web/Graphic Designer
I started my journey with RV Technologies as a System administrator in 2016, and it has been an amazing experience so far. The colleagues are great to work with and the management treats the employees like family members. It's an honor to be a part of such an organization where employees are valued for their skills and efforts.
Vicky Kumar
Server Administrator
Having worked with RV Technologies for nearly 4 years, I can definitely say that this is the best place for people with innovative mindsets. Instead of following the same approach for all projects, our seniors encourage us to implement modern-day methodologies and think-out-of-the box to deliver powerful solutions to the clients.
My relation with RV Technologies started as a CMS developer and I can proudly say that the journey has been a superb learning experience for me. I got to work under highly experienced developers who have always been helpful in sharing their insights about the various dynamics of building modern-day websites.
Manisha Verma
PHP/CMS developer
Working at RV Technologies has been an amazing experience. I've been fortunate enough to work on widely complex projects that helped me acquire new skills and work on different front-end technologies. The management team values each employee and always acts on their feedback. I am honored to be working under such visionary leaders.
Charanjit Rana
Web Designer
I joined the organization a year ago and I can proudly say that it's one of the best IT companies I've worked at. Even amidst the COVID lockdown, the management team ensured to provide employees with on-time salaries and additional health benefits. They adopted the work-from-home culture right in the beginning and ensured all the employees could work in a safe environment.
RV Technologies has had a huge contribution to what I've been able to achieve in my professional career so far. The work ethic is unparalleled and employees are given the liberty to bring forth their ideas while working on various client projects.
Nidhi Sharma
Project Coordinator

Entrepreneurship Offer:
Flat 50% off
Across App Development Services
Want to discuss your idea?
Hi I am Ryan, a Business Consultant at
RV Technologies. We are excited to hear
about your project.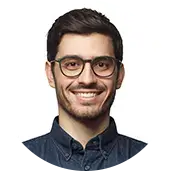 Drop us a line and we will connect
you to our experts.
Let's Get Started
We're here to help you. Fill the form below and we will get you in touch with our experts soon.