Android Developer
Job description
We are seeking for Android Developer, who is interested in building performant mobile apps in Android platforms, a strong team player with a commitment to perfection is required.
Required Candidate profile
Researching, designing, implementing, and managing software programs.
Understand the project flow to implement efficient code by knowing use case scenarios.
Work & Deliver the tasks assigned using any project management tools timely.
Identifying areas for modification in existing programs and subsequently developing these modifications.
Writing and implementing efficient code.
Maintaining and upgrading existing systems.
Working closely with other developers, QA, UX designers, business and systems analysts. *Android and Kotlin
Knowledge of REST API
Knowledge of authentication using OpenID, OAuth2
Strong in OOPS, functional programming
Knowledge of UI design principles, patterns and best practices of native app
Good communication skills.
Analytical and logical skills**
Key Skills:
Deep knowledge of Mobile Application Development using technologies and tools like UIKit
Kotlin, Core Graphics, Core Animation, Core Data, Push Notifications
Strong knowledge on Data Structures and Algorithms
Experience of Android Mobile application development 2+ years
Deep understanding of architecting complex mobile solutions
Experience working within an Agile Scrum development environment
Experience with version control software, preferably GIT
Experience with RESTful API design and implementation
Experience with Knowledge of web application development using JavaScript, HTML5, CSS3, Flutter
Experience using JIRA or other agile task management tools.
Skills:
Android, Rest API, Oops, UI design principles, OpenID, OAuth2
Thank you for reaching out about this opportunity
Fill the form below and we will contact you asap.

Entrepreneurship Offer:
Flat 50% off
Across App Development Services
Want to discuss your idea?
Hi I am Ryan, a Business Consultant at
RV Technologies. We are excited to hear
about your project.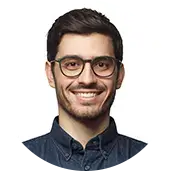 Drop us a line and we will connect
you to our experts.
Let's Get Started
We're here to help you. Fill the form below and we will get you in touch with our experts soon.