Get a Fully Customizable

Jobs Marketplace App tailor-made for you
In today's fast-pacing world, finding a relevant job that meets one's skills and pays a decent salary has become quite nerve-wracking. But, thanks to our fully customizable jobs marketplace solution, you can help aspiring candidates search for the most suitable jobs while making it easier for employers to find skilled talent for their organizations.
As an award-winning jobs portal app development company, we have devised a customizable, user-centric, and fully-functional platform that would make the entire recruitment process easier and help job seekers connect with relevant employers easily. With features like multi-language support and geo-integration, candidates can also apply filters to look for relevant jobs in other parts of the world.
Our jobs portal also boasts a dedicated admin panel where recruiters can manage all the applications, check their monthly analytics, and automate replies to streamline the entire recruitment process and hire skilled resources more conveniently.
A Sneak Peek into Our
Ready-to-Use Jobs Portal
With separate panels for candidates and employers, our jobs portal will make the entire process a hassle-free experience for everyone.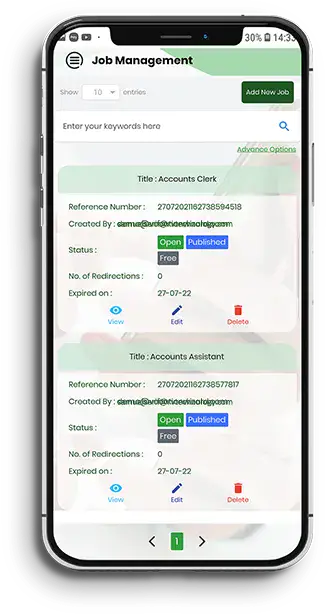 Candidates App
Let aspiring candidates upload resumes, add
skills, and find the most suitable jobs
all in one place.
Upload Resume
Add Skills
Advanced Search Filters
Apply for Jobs
Share Feedback
Multi-Language Support
Request Free Demo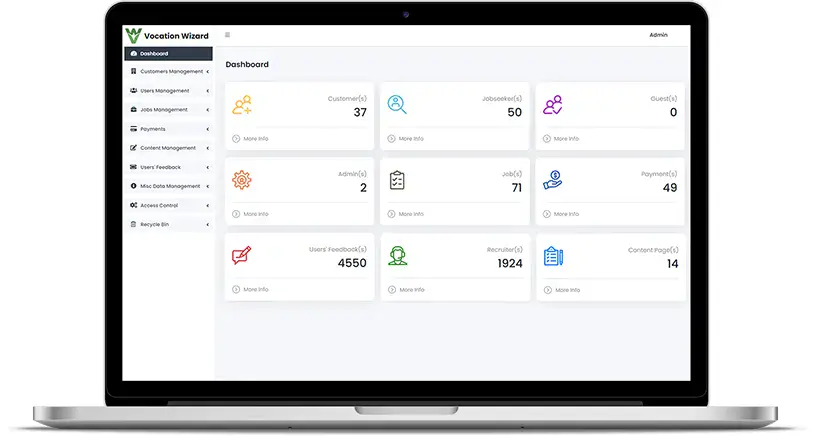 Admin Panel
Control your overall traffic, perform user analysis,
and evaluate the ROI through a dedicated Admin
panel.
User Demographics
Detailed Analytic Reports
User Analysis
Monthly Progress Report
Customer Acquisition Rate
Add Job Categories
Request Free Demo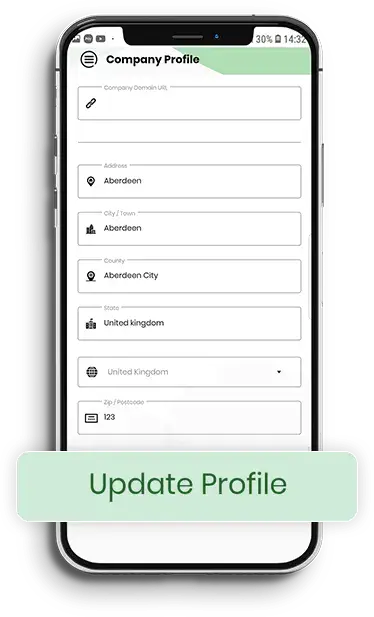 Employers App
With a dedicated employers' portal, companies will be able to
respond to job requests, schedule interviews, and manage
monthly analytics.
Add Company Profile
In-Chat Support
Email Automation
Ads Management
Video Conferencing
Share Feedback
Reviews Management
Request Free Demo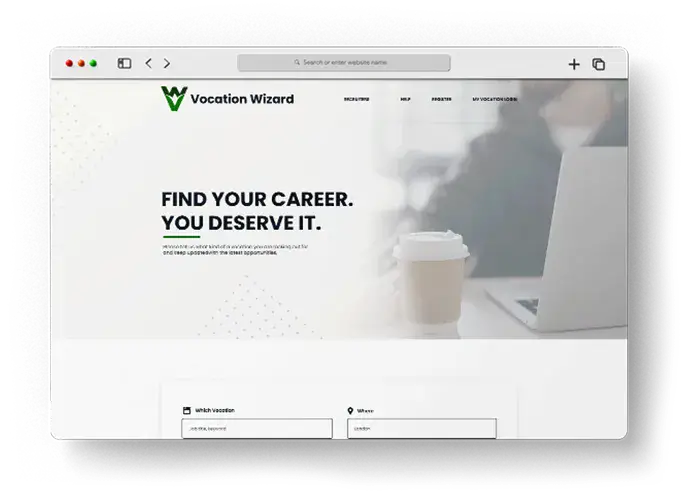 Web Portal
In addition to dedicated mobile portals, both candidates
and employers can access all the features of our jobs
marketplace through a dedicated web portal.
and evaluate the ROI through a dedicated Admin
panel.
Manage Profiles
Search Nearby Jobs
Add New Jobs
Create Business Profiles
Manage Resumes
Apply for New Jobs
Respond to Job Queries
Request Free Demo
A Fully-Customizable Jobs Marketplace Solution Designed For You.
As one of the leading job marketplace app development companies, we understand that launching an exact replica of Indeed or Angelist won't give you a unique brand presence in the market. That's why we have devised a fully customizable solution that you can easily modify by integrating new APIs or adding new features. Our developers offer complete customization support so that you can launch a full-scale - yet unique - jobs marketplace solution.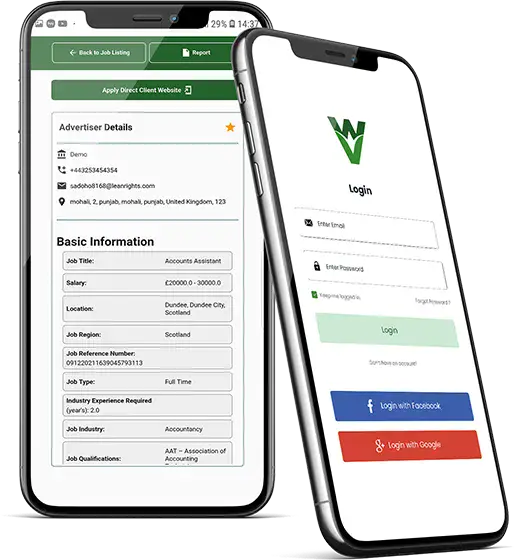 Get Your Job Marketplace App Solution
Distinctive Features of Our
Jobs Portal
With extensive expertise in recruitment app development, our team has integrated all the necessary features to provide an end-to-end hiring solution to recruitment agencies and aspiring candidates.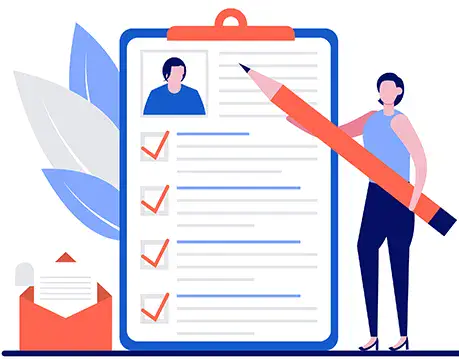 1
CV

Builder

The resume/CV acts as the first impression of a candidate. That's why it's crucial to design CVs properly so that candidates don't get rejected right away. With built-in CV templates, users will be able to create their resumes within a few minutes and share them with employers in a single click.
2
Advanced

Search Filters

With dedicated search filters, users will be able to filter the search results based on their skills, preferred location, industry, salary bracket, etc. This way they won't have to browse through unnecessary suggestions and apply for the most relevant jobs right away. Users can also apply advanced search filters to search for jobs in different countries.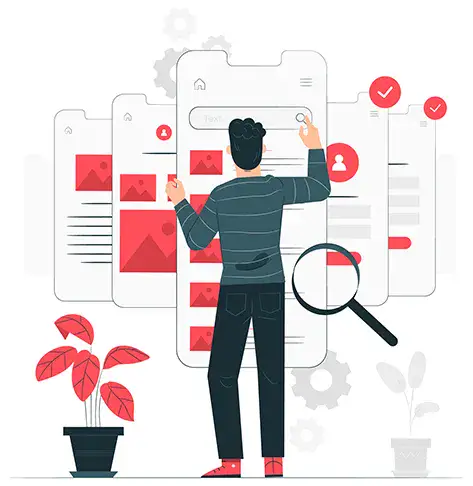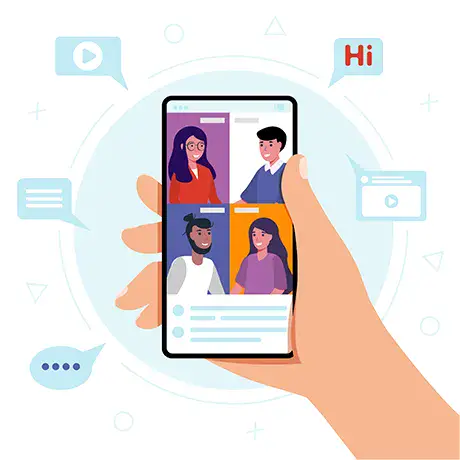 3
Video

Conferencing Support

With work-from-home culture becoming the new norm, the majority of organizations prefer conducting interviews virtually. With in-app video conferencing support, our Jobs portal will allow interviewers to conduct one-on-one interviews with the candidates without switching to a different application like Google Meets or Zoom.
4
Career

Planning

With deep AI-based profile analysis, our Jobs Portal will automatically scan users' profiles and provide them with the most suitable suggestions to plan the journey for the career ahead. The app will automatically generate a career roadmap to help users plan the right move for their careers.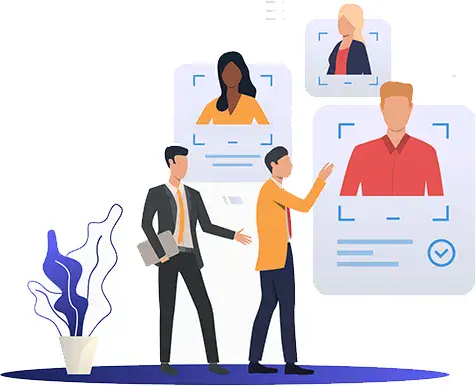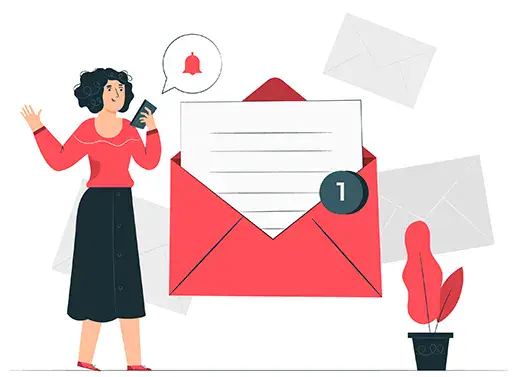 5
Email

Automation

Responding to each job request is not a cakewalk for employers. With our jobs portal, however, employers will be able to define a dedicated email template and configure their dashboard to automatically respond to job requests with appropriate answers. Employers could modify or delete the template anytime they want.
6
Ads

Management

Companies that want to hire employees at the earliest can also run dedicated ads within the marketplace to ensure their company's profile appears at the top of the search results. With an easy-to-navigate admin panel, it would become easier for employers to run and manage their ads and track their performance.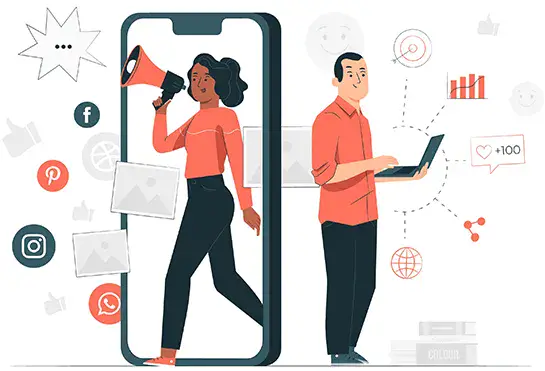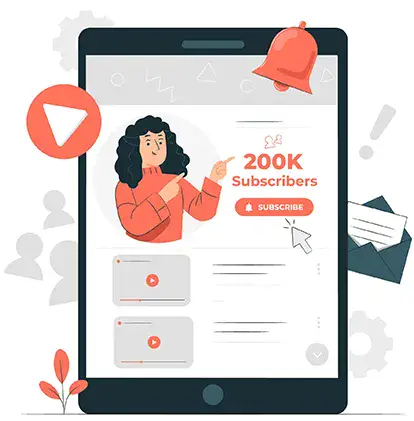 7
In-App

Subscriptions

Provide candidates and employers access to premium features of the app through a monthly subscription model. With the premium version, users will be able to apply for unlimited jobs, get professional insights, check resume quality scores, and get in touch with professional consultants to find the best job opportunities.
What Makes Our

Jobs Marketplace Solution Compelling?
While developing this jobs portal, our developers have prioritized user-friendliness and accessibility over everything else. With cross-platform compatibility and a plethora of features, users would be able to connect with the desired employers within a few clicks.

Faster Time-to-Market
With our ready-to-launch jobs-marketplace solution, you won't have to wait for several months to step into the digital landscape. Even if you want to customize the jobs portal solution by tweaking its UI or integrating third-party APIs, you'll be able to launch the product within 1-2 weeks.

Affordable Cost
As opposed to end-to-end jobs portal app development, choosing a ready-to-use recruitment solution will not put a burden on your pocket. Our food-delivery solution is available at a pocket-friendly price, even if you want to customize it to meet your specific business requirements.

Easy Customization
Customize the user interface or integrate additional third-party APIs to enhance the overall functionality - our ready-to-launch jobs portal offers complete customization support. Based on your target customers, business requirements, and user behaviors, you can easily customize the app and launch a bespoke jobs marketplace in the market.

Multi-Language Support
Want to launch a feature-packed jobs portal across different countries? With multi-language support, users can configure to access our jobs portal in their native language and find relevant jobs in different countries. We have integrated dedicated language packs to ensure that the end-users can access all the features of the app easily.

Security-First Approach
To ensure our jobs portal solution offers a completely secure experience to the end-users, our developers have utilized DAST and SAST testing methodologies to evaluate all the security vulnerabilities and eliminate them to provide complete security.

Regular Support & Maintenance
Once the product is delivered successfully, our development team also offers regular support & maintenance services to remove potential bugs that may ruin the user experience. Based on the users' feedback, our developers will further integrate new features to optimize its performance and deliver the desired functionality.
You're in
good company

. Our customers love

♥

us.
I've had a long-term working relationship with RV Technologies and I am delighted to say that all the work they have delivered has been to the highest standards. Looking forward to working with them again.

Laura Husson
CEO, LauraHusson.com, United States.
I have hired RV Technologies to work on different projects. The development team has always shown dedication & persistence even while dealing with difficulties. Thanks to RV Technologies, I've been able to focus on my core business objectives.

Joshua Howell
Director of Marketing, Generations Hospice Care
We're
recognized

by some of the

best in the industry

.
Q. What is the Importance of a Jobs Marketplace?
Multi-industry establishment has made it easier for job seekers to apply for jobs that best suit their skill sets. However, with an all-in-one jobs marketplace, both candidates and employers will be able to streamline the entire recruitment process easily.
With advanced search filters, users will have the power to filter out irrelevant job requirements and only get search results that cater to their skillsets. Similarly, employers will be able to find a reliable and skilled workforce for their organization.
Q. How Much Does Your Jobs Portal Cost?
Our Jobs Portal is available at a pocket-friendly price. As an offshore development company, we have devised a fully affordable Jobs Marketplace solution that you can avail without burning a hole in your pocket. Even with customizations and third-party integrations, our Jobs Portal will cost a fraction of the price you would have to pay to build the jobs portal from scratch.
Q. What is the Average Time-to-Market for Your Jobs Portal Solution?
The average time-to-market for our jobs portal is 2-3 weeks. However, if you want to integrate new features or customize the layouts, the time-to-market may increase as well. In any case, however, it won't take more than 4-5 weeks to launch your custom jobs portal in the market.
Q. Who Will Own the Source Code After the Final Deployment?
Once your job marketplace is up and running, we'll transfer its complete ownership to your team. However, we'll continue to offer support and maintenance services to ensure that your jobs portal doesn't contain any bugs and delivers a seamless user experience.
Q. Is Your Jobs Portal Compatible With both iOS and Android?
We understand that the market is filled with both Android and iOS users. That's why our developers have devised a cross-platform jobs portal that offers the same functionality and user experience across all the platforms.