Why
TypeScript Development Services

are Ideal for Large-Scale Web Apps?

Ideally, a superset of JavaScript, TypeScript is an object-oriented programming language that is designed to make enterprise application development a hassle-free task. TypeScript comes with all the perks of traditional JavaScript and also has a few exclusive benefits that make it the preferred choice of many developers. As of 2021, nearly 73.1% of developers choose TypeScript while working on large-scale applications for different platforms.

Having served the web development market for nearly 15 years, RV Technologies has always been the pioneer in adopting new technologies and development trends. Ever since its inception back in 2012, we have been delivering quality TypeScript development services to deploy feature-packed enterprise applications for different industries.

Today, we are a professional TypeScript development company with a dedicated team of TypeScript developers who have expertise in developing end-to-end applications that deliver an excellent browsing experience and help businesses expand their customer base.
Why Should You Choose
TypeScript Development Services

Over Traditional JavaScript

As a professional TypeScript development company, we can't enough stress the endless benefits of TypeScript for web development. No doubt JavaScript is the go-to development technology for many web developers, it has its fair share of drawbacks. Being a scripting language, JavaScript is slow. It means developing a large-scale web solution often becomes time-consuming and hectic.

Fortunately, that's not the case with TypeScript web development. Being an object-oriented programming language, TypeScript allows developers to build powerful web solutions with minimum hassle. Some of the additional benefits of availing TypeScript development services include: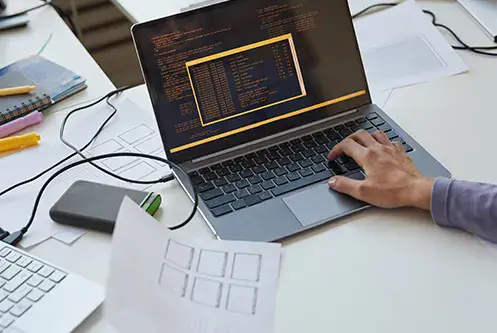 1
Supports JavaScript Libraries
Since it's a superset of traditional JavaScript, TypeScript supports the majority of JavaScript libraries, making it easier for developers to integrate the required functionality and create revenue-driven web solutions.
2
Extensive Compatibility
As of now, a wide variety of web development frameworks including VueJS, Visual Studio, and FeatherJS support TypeScript. By combining TypeScript with these frameworks, the developers at our TypeScript development company build modern-day web applications that engage the users and deliver an exceptional browsing experience.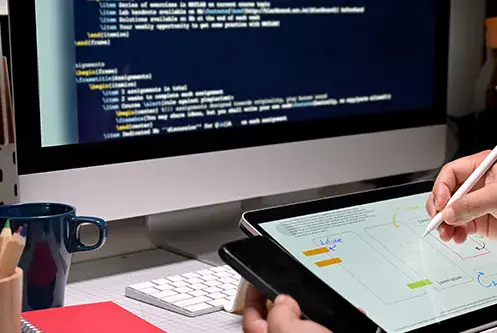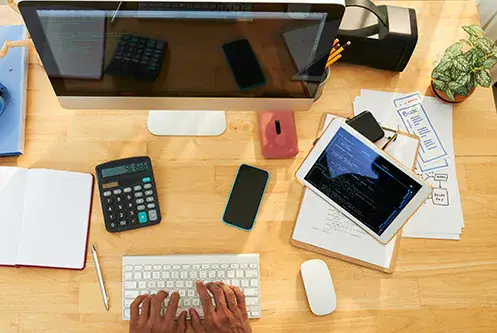 3
Enterprise Application Development
TypeScript allows developers to build large-scale enterprise web apps that deliver excellent performance and keep the users engaged. Our developers will implement the best TypeScript development methodologies to build personalized digital solutions for your brand.
Get an Insight Into
Our TypeScript Development

Projects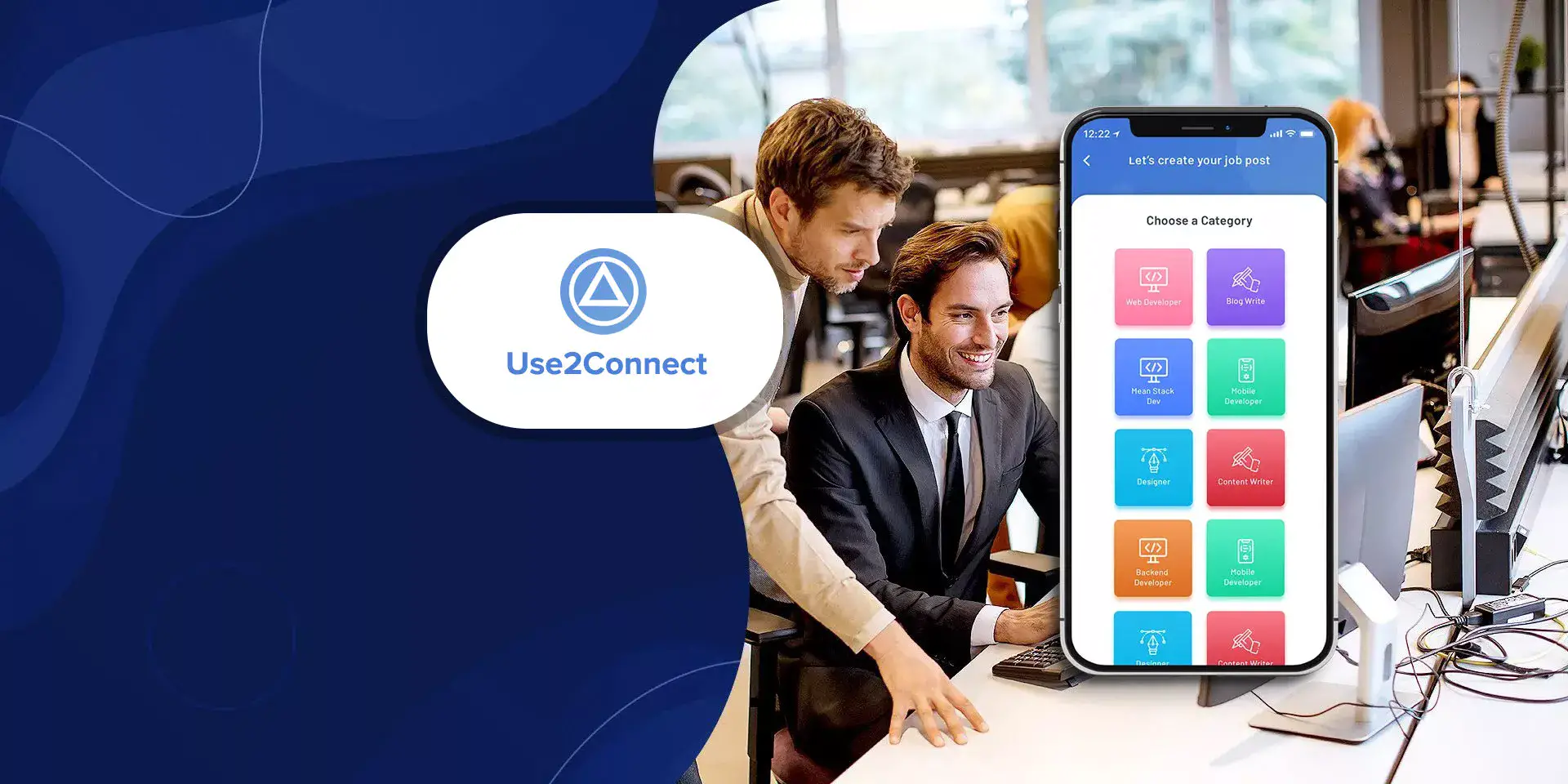 Use2Connect
A Full-Scale Job Marketplace to Help Employers Find Skilled Employees While Simultaneously Allowing Candidates Unlock Better Job Opportunities.
See All Case Studies
Planning to
hire an TypeScript Development company?

Read these FAQs.

As a professional TypeScript development company, we get several queries regarding the technology, its applications, and our services. To make your job easier, we have addressed a few of these common queries so that you can decide if TypeScript development is the right choice for your business or not.
Are TypeScript Development Services Better than Javascript?
When it comes to choosing between TypeScript and JavaScript, the decision will mainly depend on the specific project requirements. In general, however, there are several factors that make TypeScript a superior programming language.
For instance, despite being an object-oriented programming language, TypeScript still allows developers to use scripts to integrate the required features. In addition to this, TypeScript supports classes that allow developers to keep the code clean and avoid unexpected errors.
Can Your TypeScript Development Company Migrate My Existing Web Application from JavaScript to TypeScript?
Considering its vast applications, many businesses are planning to switch to TypeScript from the traditional JavaScript. If you're one of them, our TypeScript development services will be helpful can help.
With their years of experience and extensive expertise, our developers will take care of the entire migration process so that you can provide the same browsing experience and functionality to your users, even after switching to TypeScript. As a result, you'll be able to relish all the benefits of a modern-day technology - TypeScript - without losing any functionality at all.
How Much Does it Cose to Hire a TypeScript Development Company?
TypeScript web development can cost anywhere between $5,000 to $20,000. The overall cost to build a web app using TypeScript gets influenced by a wide range of external factors.
For instance, building a small-scale web application will automatically cost less than an enterprise app, mainly because the former is less complex and requires few API integrations. To get an estimated quote on how much it would cost to develop your application using TypeScript, share your specific business requirements and our team will contact you with custom TypeScript development service packages.
Do You Also Offer Backend Development Services?
Yes, as a full-scale web and TypeScript development company, RV Technologies offers both front-end and back-end development services. Whether you want to integrate new APIs into your existing web application or build a new product from scratch, our web developers will devise a custom plan to achieve your specific business objectives.

Entrepreneurship Offer:
Flat 50% off
Across App Development Services