Our
Remote Software Developers

Specialize in a Wide Range of Web and App Development Services
Why
Hire Developers

from RV Technologies?
RV Technologies is your one-stop shop to hire experienced developers who know how to implement the best development practices to launch market-centric digital solutions for different markets. A few reasons why you should hire remote developers from RV Technologies include:
12+ Years of Experience
RV Technologies has been delivering customer-centric digital solutions for more than a decade. Over the years, we have worked with startups, small businesses, scaleups, and large enterprises, and built bespoke web and mobile solutions that best suit their business objectives. Our extensive experience is a prominent reason why we are the most reliable development partner for your next project.
120+ Members Team
At RV Technologies, we have dedicated teams of 120+ skilled resources who specialize in multiple technologies that best suit modern-day enterprise requirements. Our teams stay on top of the latest development technologies such as Swift, Flutter, ReactNative, WordPress, Kotlin, Angular, ReactJS, NodeJS, Magento, Shopify, and WooCommerce. We combine these technologies with custom strategies and provide clients with an exclusive digital solution for their brand.
High CSAT Score
For over 12 years, we have worked with a vision to build web and mobile solutions that comply with individual business objectives and meet clients' personal goals. Thanks to this client-centric development approach, RV Technologies has managed to work with more than 750 clients across 20 different countries and secure a 9/10 CSAT (Customer Satisfaction) score. We are also a renowned digital solution provider with a 5-star rating across all major platforms including Clutch, UpWork, and BigFirms.
Agile Processes
We are always at the forefront of adopting new methodologies and development processes. While working on different projects, our developers follow time-tested Agile and DevOps methodologies that reduce the scope of unexpected blunders and accelerate the overall development process. As a result, we are able to deliver best-in-class digital solutions before the specified deadline.
Quality Infrastructure
With an overall area of 12,000 square feet, RV Technologies is among the largest IT organizations in the country. We have also implemented best-in-class IT infrastructure including biometrics-protected entrance, fully-encrypted servers, and high-configuration systems to ensure the teams can work in a secure & high-paced environment, resulting in maximized productivity.
NDA Guaranteed
Ideas don't come overnight! We understand the value of a unique idea and that's why we sign dedicated non-disclosure agreements to protect clients' ideas all the time. We never disclose any intellectual property with other third-party organizations. Moreover, we have also installed dedicated encryption and firewall protection across the servers to prevent unauthorized users from stealing information.
Freelancers vs In-House vs RV Technologies

- Who to Hire for Your Next Development Project?

Here's a detailed comparative analysis to help you evaluate why it's beneficial to hire developers from RV Technologies.
| Factors | RV Technologies | In-House Developers | Freelancers |
| --- | --- | --- | --- |
| Time to Find Reliable Developers | 1 Week | 3 Weeks to 5 Weeks | 3 Weeks to 5 Weeks |
| Recruitment Cost | NIL | $100,000-$500,000 | NIL |
| Development Cost | 1.5x | 2x | 1x |
| Timely Delivery | 100% On-Time Delivery | Delivery Time May Extend | Timely Delivery Not Guaranteed |
| Failure Probability | Extremely Low | Low | Extremely High |
| Dedicated Resources | Yes | Depends on your recruitment | No |
| Agile and DevOps Implementation | Always Yes | Sometimes | No |
| Communication and Reporting | Seamless Communication with Detailed Reporting | Seamless Communication with Detailed Reporting | No Communication Guaranteed |
| Availability | 24-hours availability | Only available during the working hours | Availability is always a concern |
| High-quality Infrastructure | Yes | Depends on your expenditure | No |
| Post Development Maintenance | Yes | Yes | Sometimes |
Hire Remote Developers

in 4 Easy Steps
1
Share Your Idea & Project Requirements
2
Pick the Right Development Team
3
Choose an Engagement Model
4
Get On-Board & Initiate the Development Phase
Choose the Right
Engagement Model

to Meet Your Business Needs
We have devised different engagement models to help clients meet their specific requirements while staying within the specified budget limit.
Dedicated Developers
Hire dedicated developers and get a team of professionals to manage the entire development process of your project
Monthly Billing
Zero Hidden Costs
End-to-End Development
Post-Development Maintenance
Hourly Model
Hire developers on an hourly basis and pay for the total hours it takes to complete your project.
Affordable Pricing
Suitable for Small Projects
Agile Implementation for Rapid Deployment
Post-Deployment Maintenance
Fixed Pricing
Choose our fixed price model to hire developers for a specific duration and pay accordingly
No hidden costs
On-Time Delivery
Comprehensive Reporting
Post-Deployment Support
We're
recognized

by some of the

best in the industry

.
You're in
good company

. Our customers love

♥

us.
Our sales just went through the roof after we revamped our website and developed our app with RV Technologies. I'm quite pleased with their professionalism and team. Love their prompt responses too.
John Smith
CEO, Netten inc., Canada
The company is quite satisfied with the RV Technology team's performance throughout the duration of the project. The company appreciated the team's reliability and cost-efficiency in carrying out their tasks. The company was most impressed by how the team was able to implement the features they needed.
Easwaran Kanason
Director, NrgEdge, Singapore
RV Technologies Softwares Pvt. Ltd. managed to finish the beta version of the project and it has received excellent feedback from the testers.The project manager was able to communicate effectively and smoothly with the client.
Aaron Brask
Investment Advisor, Florida, United States
RV Technologies was able to finish the project in a timely manner despite working in a different time zone. They were flexible, responsive, and cooperative during the project. One highlight of the partnership was the vendor's ability to deeply understand the company's needs to improve their project.
Bashar Al-Hussaini
Planner at City of Mississauga, Canada
The app's free- and premium-membership users rose significantly since RV Technologies Softwares Pvt. Ltd.'s involvement. Internal stakeholders of the camping directory company praised the team's reliability and ability to deliver what was required.
GLEN WILSON
Director at Full Range Camping, Australia
The software launched successfully and the client was very satisfied with the team's performance. The team fixed bugs quickly with no issues. The overall communication was wonderful, with daily updates on the progress from the team.
TIM BOWDEN
Managing Partner at Bowden Capital Partners, LLC, United States
The app successfully attracted users and caught the attention of investors.RV Technologies implemented a fluid Scrum methodology, created an outstanding product, and easily accommodated budget limitations.
KIMBERLY GRAY
CEO, Uvii, New York, United States
From the moment we started working with RV Technologies, I was impressed with their ability and attention to detail. Their prudent approach is also very comforting and I know that I'm in good hands.
Charles Fitzgerald
CEO, The Kewl Shop, United States
FAQs
Have any queries regarding the process to hire a team of remote developers? Find answers to some of the most commonly asked questions about our remote developers.
Why Choose RV Technologies as My Remote Development Team?
With 12+ years of experience in our arsenal, we are the most reliable development company to hire remote developers for your web and mobile app solutions. We have dedicated teams of developers who specialize in different development technologies and frameworks.
They utilize their years of experience and expertise to build scalable digital solutions for small businesses as well as large enterprises. Whether you are looking to hire remote web developers or a skilled team of e-commerce developers, RV Technologies is the best development partner to meet your varying needs and build a scalable digital solution for better online visibility.
How Much Does it Cost to Hire Remote Developers from RV Technologies?
At RV Technologies, we have curated different engagement models to help clients choose the right costing plan for their web or mobile app. In general, the cost to hire developers from RV Technologies varies for each project and mainly depends on factors such as project complexity, feature requirements, third-party integrations, and post-development maintenance services.
However, being a professional web/app development company, RV Technologies offers affordable development services, allowing businesses to launch powerful digital solutions without burning a hole in their wallets.
How to Hire a Team of Reliable Remote Developers?
To hire remote developers, you should always start by analyzing your business objectives. Based on what you want to achieve, you can then proceed towards choosing to hire remote developers or recruit a team of in-house developers.
For instance, if you have a limited budget and want to achieve the highest quality, it would be better to hire a remote development team. Why? Because remote developers offer affordable development services and will help you launch a state-of-the-art mobile or web app while keeping the development cost minimal.
What Services do Your Remote Developers Offer?
As a full-scale development company, we offer a wide variety of development services to help clients launch native, cross-platform, and web solutions to target their global audience. Our development services mainly include:

Entrepreneurship Offer:
Flat 50% off
Across App Development Services
Want to discuss your idea?
Hi I am Ryan, a Business Consultant at
RV Technologies. We are excited to hear
about your project.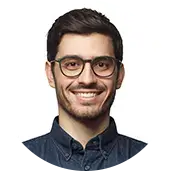 Drop us a line and we will connect
you to our experts.
Let's Get Started
We're here to help you. Fill the form below and we will get you in touch with our experts soon.