Build Your Online Education Business with

Our ready to use Ed-Tech App Solution
With the COVID pandemic still wreaking havoc across the globe, it's safe to say that mobile learning will become the new 'norm' in the education industry. At RV Technologies, our educational app development team has built a feature-packed ed-tech platform that'll bridge the gap between students & instructors and make e-learning more interactive. Whether you run a small coaching institute or work at a high-level university, our on-demand e-learning platform will help you keep the students engaged and help them learn more effectively.
As opposed to the traditional education apps, we've focused on delivering custom ed-tech app development services to build education platforms with a user-friendly interface and extensive functionality.
We've integrated a navigable Admin Panel that'll allow the admins to add/delete courses, create new instructor profiles, keep track of students' activities, and supervise all the courses with one click. Through the Admin panel, you can also track monthly reports to get detailed insight into the conducted classes and the number of students who attended them.
As a professional education mobile app development company, we've prioritized flexibility over everything else. This means once you buy the product, you can customize it as per your business requirements and offer a completely personalized learning experience to your students.
A Sneak-Peek Into Our
Ed-Tech Solution
The developers at RV Technologies have built a full-scale ed-tech platform that allows education businesses to provide an all-in-one solution to teachers, students, and administrators to uplift the overall virtual learning experience.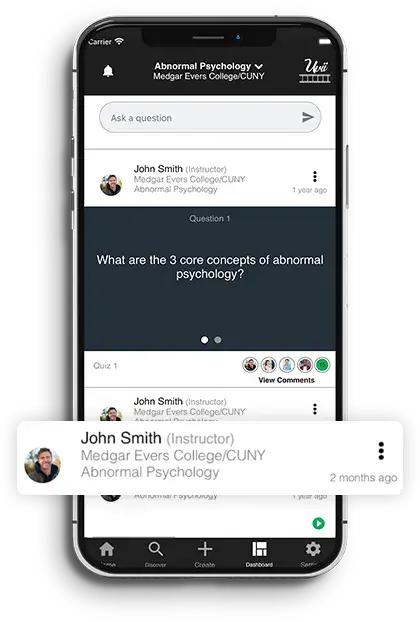 Tutor App
Provide tutors with an easy-to-navigate interface to manage
their students, publish courses, and manage their own profiles
with zero inconveniences.
Publish Courses/Assignments
Manage Attendance Records
Payment Management
Student Feedbacks
Video Conferencing
In-App Chat Support
Assignment Tracker
Request Free Demo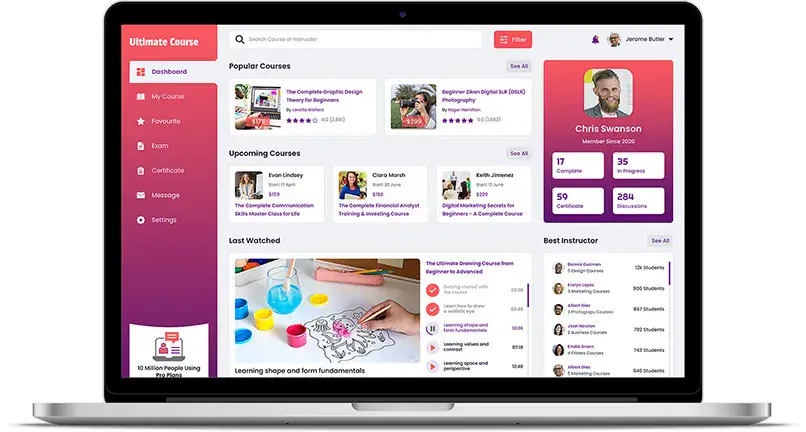 Admin Panel
A fully functional admin panel that'll allow the
administration department at your institute to
streamline different operations and maintain all the records.
Teacher Management
Student Management
Classes Management
Monthly Revenue Analytics
Payment Management
Pending Payment Alerts
Notification Updates
Request Free Demo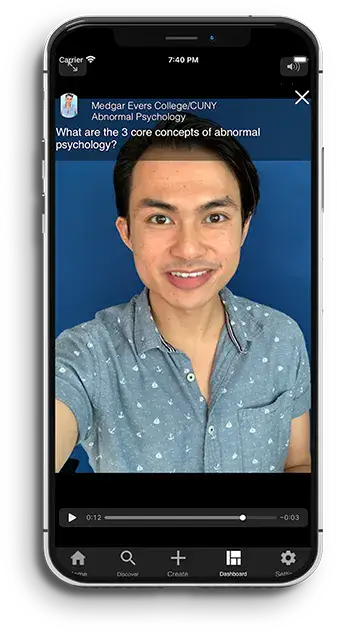 Student App
With a dedicated student interface, our healthcare solution will allow your students to access relevant course materials, submit assignments, and interact with teachers one-on-one for a better virtual learning experience.
Submit Assignments
Augmented Reality
Access Course Materials
Check Attendance Records
Video Conferencing
Chat Support
Submit Queries/Feedback
e-Library
Request Free Demo
Get a Bespoke Ed-Tech Solution for Your Education Business
Our Ed-tech solution offers advanced customization options so that you can get a unique product that meets your business objectives and help you automate complex business operations. From customizing the UI for better student engagement to integrating APIs to add the required functionality, our ed-tech solution provides an array of customization possibilities, allowing you to launch a bespoke ed-tech solution for your brand.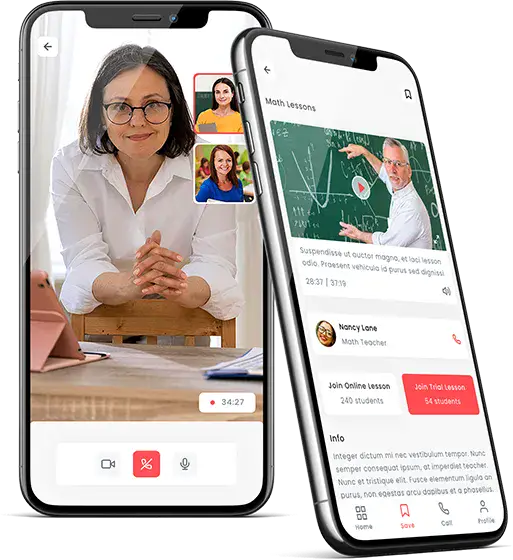 Get Your Ed-Tech App Solution
Exclusive Features of Our
Ed-Tech Solution
To ensure that everyone (within the institute) stays connected and can access the required courses in a hassle-free manner, we have curated education app development services to build two separate apps for Students and Instructors. Both the apps have separate features (in respect to their type), giving a clutter-free browsing experience to everyone.
Tutor App
Through the instructor app, tutors can manage their profiles, add new course materials, and conduct virtual classes. Our educational app development team has integrated all the necessary features to ensure that instructors can manage all the classes and track each student's progress report.
Features of the
Tutor App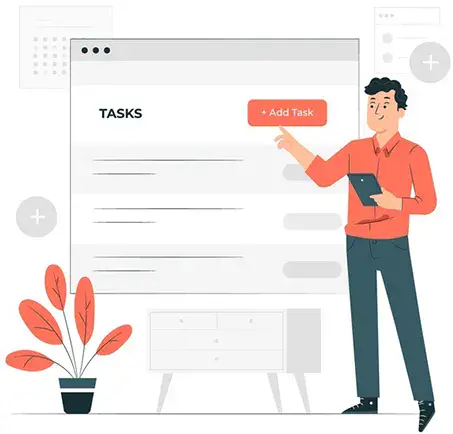 1
Add

New Assignments

Upload PDFs or create new assignments from scratch and share them with all the students with a single click. With the Instructor app, the tutors can also generate instant reports to evaluate how many students have submitted the assignments.
2
Invitation

Links

Create a new invitation link for virtual classes and share it with your students via Push Notifications. Thanks to the Push Notification, you can stay assured that none of the students will miss out on any important lectures.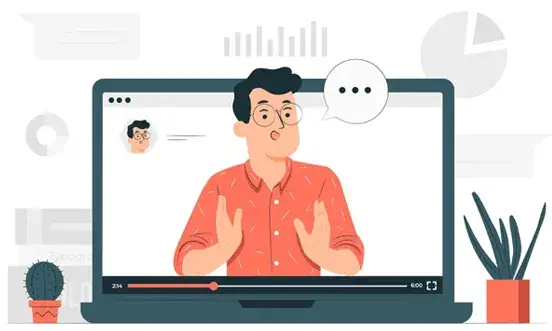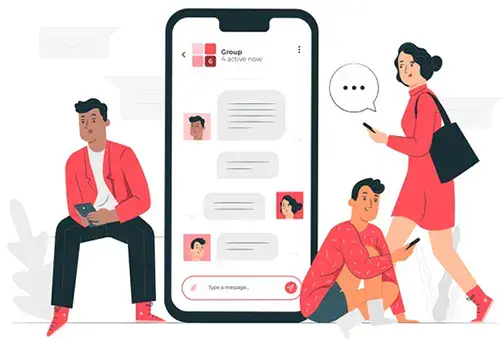 3
Chat

Support

With our EdTech app development services, we also provide extensive chat support. You can resolve students' queries through instant chat or switch to individual audio/video calls to conveniently answer their questions. Apart from regular classes, instructors can also create special group classes to focus on specific topics.
4
Schedule

Exams

Instructors can also schedule and virtually supervise different tests and grade each student accordingly. Based on the overall grades, the app will also generate an accumulative grade for a specific student automatically.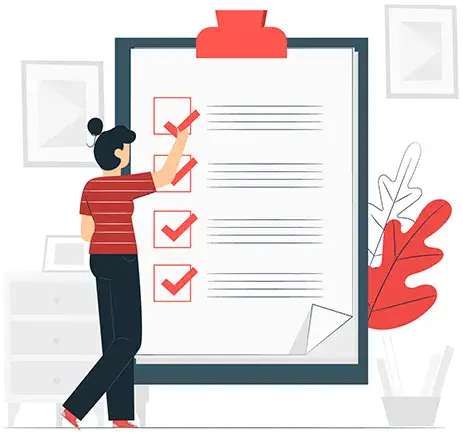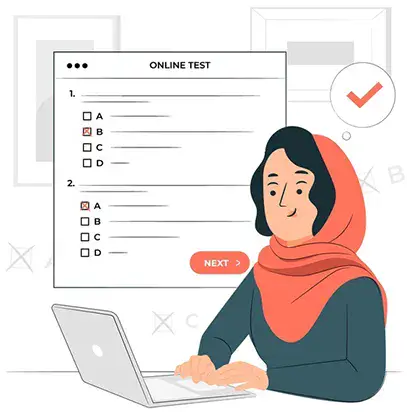 5
Upload

Mock Tests

In addition to scheduled exams, your teachers can also upload dedicated mock tests to help students analyze their performance. With well-tailored categories, teachers will be able to upload and manage mock tests without any hassle.
6
Upload

Results

Through a navigable dashboard, tutors can upload the assignment and test results directly on the server. As soon as the result gets uploaded, it'll automatically reflect on the students' portal. Teachers can also leave special remarks along with the result to share their feedback for each student.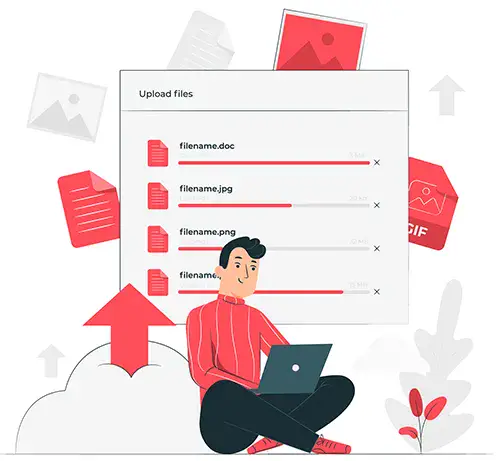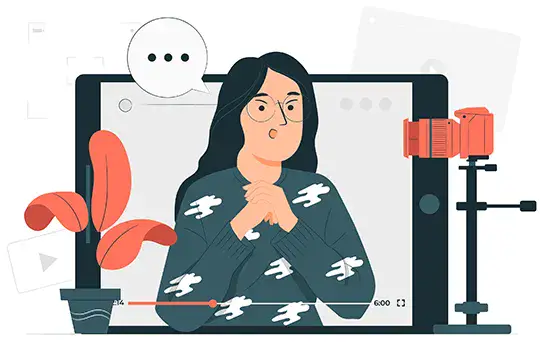 7
Video

Recorder

Tutors can also record dedicated tutorials to add more valuable content to their courses. Once the videos are recorded successfully, they can upload it to the server and make them available on the students' portal. In addition to pre-recorded videos, tutors can also conduct live sessions with their students.
Student App
Like instructors, the students can also access all the necessary features through a separate app. We've designed a standalone app for students with features that'll make it easier for them to access courses, join classes, and stay up-to-date with all group activities.
Features of the
Student App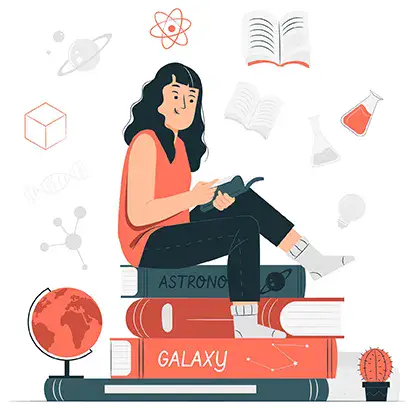 1
Access

Course Library

Find the required course material and download it on your device from an easy-to-navigate course library. We've designed a dynamic course library that automatically gets updated as soon as the instructors add new material. Students can also use the search bar to find a specific course/book/video and avoid scrolling through endless results.
2
Submit

Assignments

Upload your assignments in the form of PDF/Word files and share them with respective instructors instantly. You can also track the monthly assignment record to identify how many assignments you've worked on during the semester.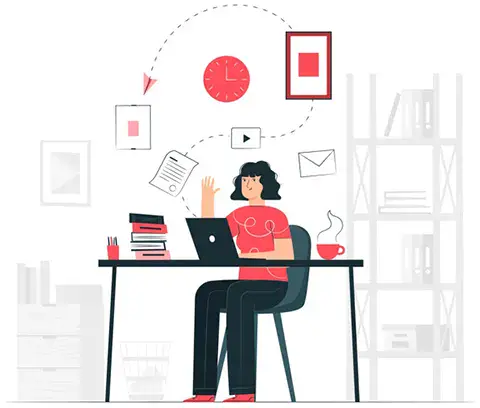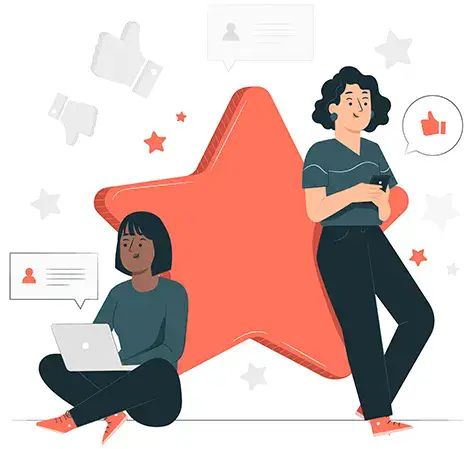 3
Share

Feedback

After each class, share your feedback or ask a query to the instructor and get a real-time response instantly. The students can also contact different instructors via text and audio/video call through the Student app.
4
Track

Attendance

Get your attendance record and calculate your average monthly attendance easily. With our on-demand ed-tech platform, students can even download the attendance reports in PDF formats on their devices.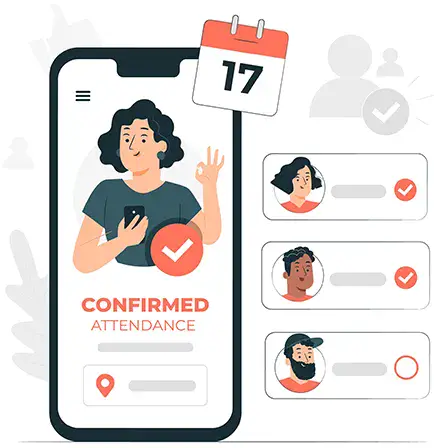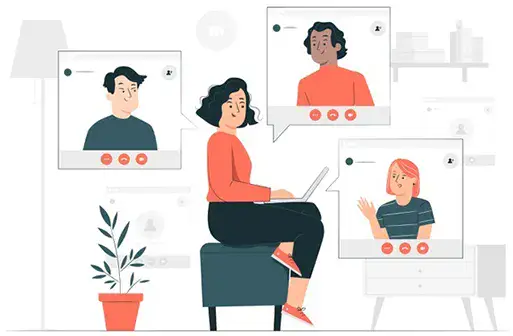 5
Video

Conferencing

Let students attend group as well as one-on-one video sessions with the tutors to get a detailed insight into a particular topic through real-time interactions. We have integrated built-in video conferencing support, which means students will be able to join a virtual class from anywhere they want.
6
e-Library
Provide your students with access to thousands of e-Books and PDFs through a fully-functional e-library. Students could check into the online library, search for different books, and download them on their smartphones within a few minutes. Apart from students, administration and teachers also have access to the e-library and they can also upload new course material for easy access.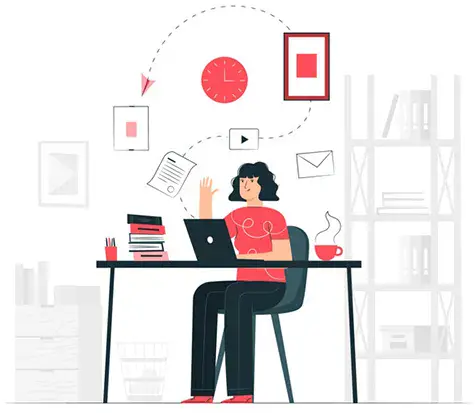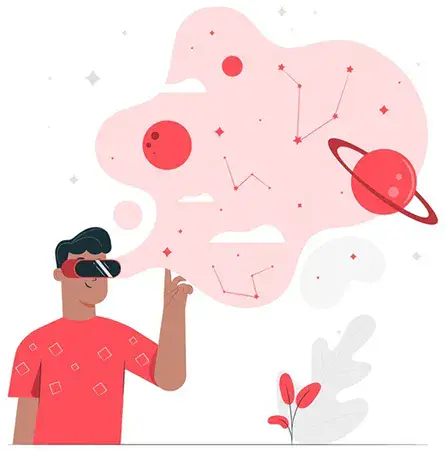 7
Augmented

Reality

Our ed-tech solution also incorporates Augmented Reality (AR) support to offer an overall immersive experience to the students. Thanks to AR integration, your students will be able to experience the virtual elements of a theory and understand its applications in the real world. You can also configure augmented reality support to help art students explore different museums and understand their history right on their smartphones.
8
Offline

Courses

Let students access all the course materials, e-books, and notes, even when they are not connected to the Internet. The built-in media library allows students to save content offline and access it anytime they want, even without an active network connection.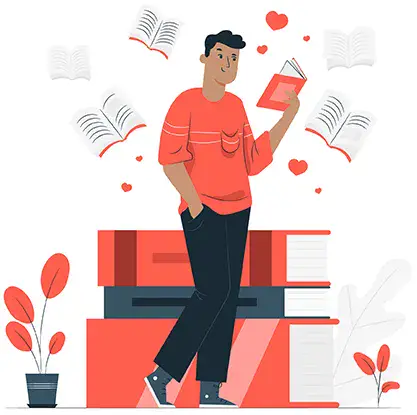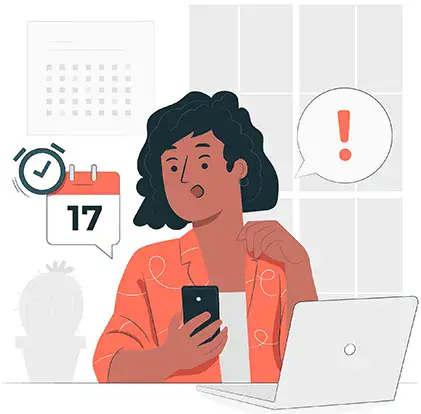 9
Homework/Test

Reminders

Through push notifications, send regular notifications to remind students about pending homework, assignments, and tests. You can configure the Push Notifications through an easy-to-navigate admin panel and send customized alerts to students.
10
Progress

Tracking

Our Ed-Tech solution offers a dedicated progress tracker that students can use to analyze their monthly progress. Based on test results, class participation, and assignment submissions, the progress tracker will automatically provide students with suggestions to perform better next time.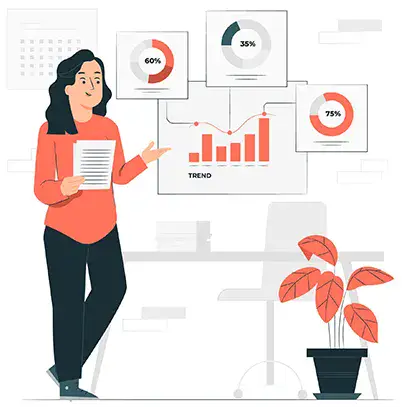 What Makes Our
Ed-Tech Solution Compelling?
RV Technologies is a pioneer in bringing innovative solutions to the market and our Ed-Tech solution is an example of the extensive success of our organization. Our expert Ed-Tech developers have devised a custom ed-tech solution that offers an immersive learning experience to the students.

Faster Time-to-Market
With our ready-to-launch ed-tech solution, you won't have to wait for several months to step into the digital landscape. Even if you want to customize the e-learning app by tweaking its UI or integrating third-party APIs, you'll be able to launch the product within 1-2 weeks.

Affordable Cost
As opposed to end-to-end ed-tech app development, choosing a ready-to-use ed-tech solution will not put a burden on your pocket. Our e-learning solution is available at a pocket-friendly price, even if you want to customize it to meet your specific business requirements.

Easy Customization
With our ready-to-launch ed-tech platform, you have the complete liberty to customize the app to meet your business requirements. From adding third-party APIs to customizing the layouts, the development team at RV Technologies will assist you throughout the customization process and help you launch a bespoke e-learning app.

Multi-Language Support
Want to launch a feature-packed ed-tech app across different countries? With multi-language support, users can configure to access our ed-tech solution in their native language. We have integrated dedicated language packs to ensure that the end-users can access all the features of the app easily.

Security-First Approach
To ensure our ed-tech solution offers a completely secure experience to the end-users, our developers have utilized DAST and SAST testing methodologies to evaluate all the security vulnerabilities and eliminate them to provide complete security.

Regular Support & Maintenance
Once the product is delivered successfully, our development team also offers regular support & maintenance services to remove potential bugs that may ruin the user experience. Based on the users' feedback, our developers will further integrate new features to optimize its performance and deliver the desired functionality.
You're in
good company

. Our customers love

♥

us.
I've had a long-term working relationship with RV Technologies and I am delighted to say that all the work they have delivered has been to the highest standards. Looking forward to working with them again.

Laura Husson
CEO, LauraHusson.com, United States.
I have hired RV Technologies to work on different projects. The development team has always shown dedication & persistence even while dealing with difficulties. Thanks to RV Technologies, I've been able to focus on my core business objectives.

Joshua Howell
Director of Marketing, Generations Hospice Care
We're
recognized

by some of the

best in the industry

.
Q. Why Should I Invest in a Ready-to-USe E-Learning Solution?
With the COVID pandemic still terrorizing several countries, e-learning has become the new 'norm' in the education sector. It doesn't matter if you own a small-scale tuition center or run a private school, a feature-rich e-learning platform will help you keep the courses running smoothly, even if the schools stay closed for the next few years. As opposed to full-scale development, our ready-to-market ed-tech solution will help you launch a custom e-learning app faster.
Q. Why Should I Choose RV Technologies' Ed-Tech Solution?
We have designed a comprehensive ed-tech platform with a vision to bridge the gap between students and teachers in a virtual-education environment and let them stay connected. Our Ed-Tech platform brings engaging learning to the table, allowing students to learn in an interactive environment.
Q. How Much Does Your Ed-Tech Solution Cost?
Our developers have devised an affordable ed-tech solution that caters to the varying business objectives of small-scale institutes and large universities. But, the overall cost of our ed-tech solution is different for each client, considering each business has different customization requirements. Share your business objectives and we'll get back to you with a custom quote accordingly.
Q. Who Will Own the Source Code?
As an individual owner of the product, you'll have complete ownership over the source code as well. Once you get the source code, you can either ask your in-house development team or our mobile app developers to make further changes to build a bespoke e-learning solution.
Q. What is the Average Time-to-Market for Your Ed-Tech Solution?
Our ed-tech solution can be launched within 1-2 weeks. However, based on the customization requirements, it can also take up to 3-4 weeks for the final deployment. In any case, however, our team will ensure to follow a time-tested approach to launch your ed-tech solution at the earliest.