An
On-Demand Food Ordering App

with inbuilt features,
yet fully customizable.
Kickstart your restaurant business with our feature-packed ready-to-launch food delivery solution and let your customers order food right from the comfort of their couches. Our Food-Delivery solution is specifically tailored to meet the objectives of modern-day restaurants/food outlets and help them give a hassle-free food ordering experience to the customers.
At RV Technologies, we've designed a personalized food delivery solution that'll allow your customers to order food within a few seconds. Being a professional food ordering app development company, we have developed an extensive food delivery solution that includes the customer app, restaurant app, driver's app, and an easy-to-use Admin Panel.
This means you'll be able to manage all the orders, track the driver's location, and keep a check on the order history without any hassle. With our custom food delivery solution, we want to make ordering food less complicated for the customers and help restaurants skyrocket their business revenue.
A Sneak-Peek of Our
Food Delivery App Solution
RV Technologies is a pioneer in bringing innovative solutions to the market and our food delivery solution is an example of the extensive success of our organization. With food delivery app development, we have developed a stand-alone solution that offers better engagement.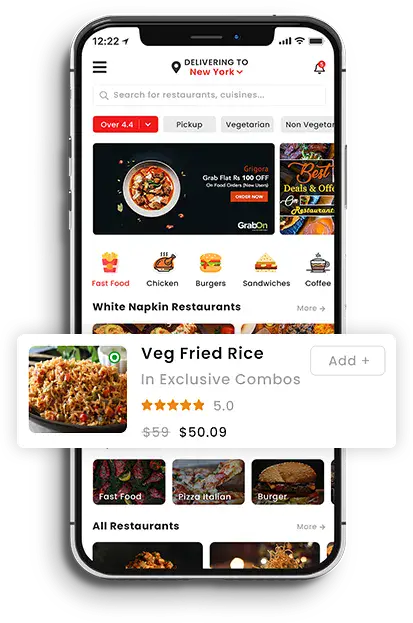 Customer App
Give customers a convenient way to order food with an
easy-to-navigate customer panel that has all the essential tabs
right on the home screen.
Easy Food Ordering
Order Management
Multi-Payment Support
Real-Time Order Tracking
Ratings & Reviews
Request Free Demo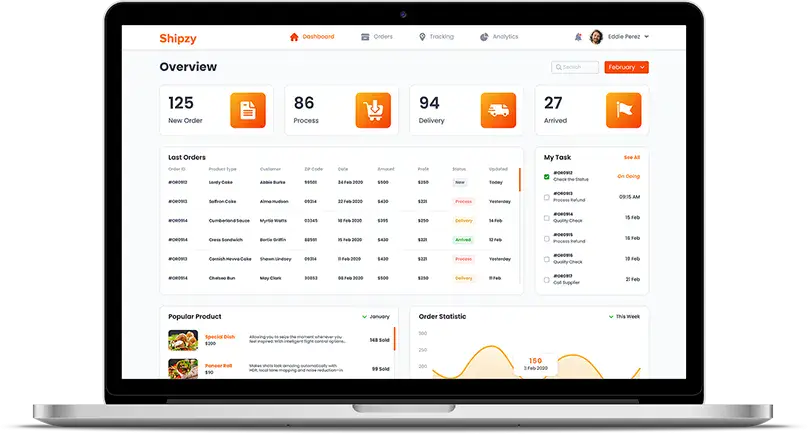 Admin Panel
With a feature-packed admin panel, restaurants will be able to manage daily orders, keep a tab on inventory, and analyze their monthly sales in one place.
Menu Management
Inventory Management
Customer Management
Order management
Payments & Commissions
Detailed Reports and Analytics
Request Free Demo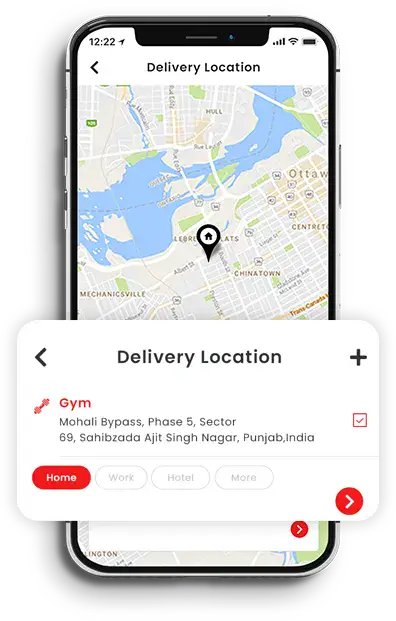 Driver App
With features like Map integration and geo-location support, the driver's panel will provide the drivers with instant navigation to a dedicated address for fast & hassle-free deliveries.
Instant Route Optimization
Live Status
Order Details and Customer's Information
Real-Time Feedback
Tip Management
Payment Support
Request Free Demo
Our Food Delivery Solution Offers Endless Customization Options
Want to customize the user interface to deliver a personalized user experience to your customers? With our ready-to-use food delivery solution, you have the complete liberty to customize the product as per your business requirements. From API integrations to custom payment gateway integration, our team will customize the app so that it can easily cater to your business needs and offer a seamless user experience.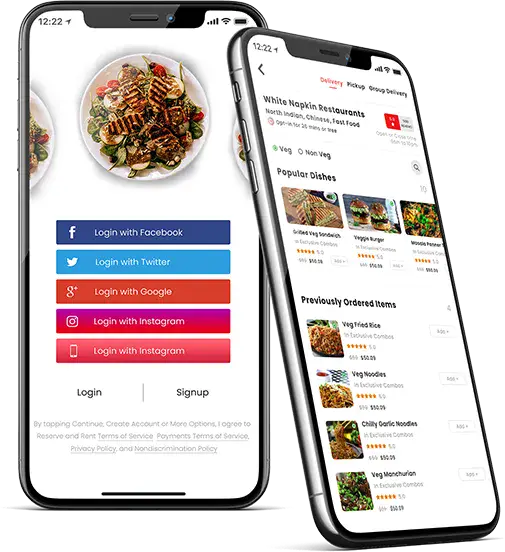 Get Your Food Delivery App Solution
Salient Features Offered by our

Food Delivery App Solution
Usability is the backbone of any on-demand solution. That's why we've focused on building a customer-centric food delivery solution by integrating all the essential features. Here's a quick sneak-peek into the features of our food delivery solution: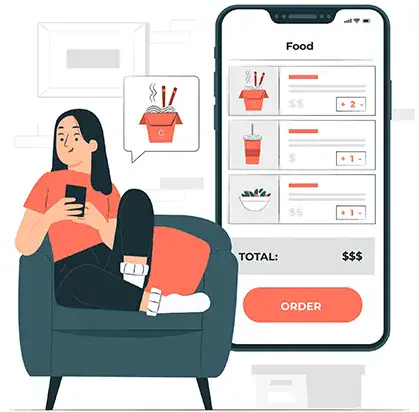 1
Easy Order

Management

Our food delivery solution offers a robust and easy-to-navigate Admin Panel that'll allow vendors to manage all the orders (from different customers) easily. Through the admin panel, you'll be able to track the real-time progress of a particular order.
2
Real-Time

Order Tracking

Let your customers track the real-time location of their order using the built-in map. We've integrated Google Maps API into our food delivery solution to make it easier for customers to track their orders. With Maps integration, the drivers will also be able to find the shortest route to ensure rapid delivery.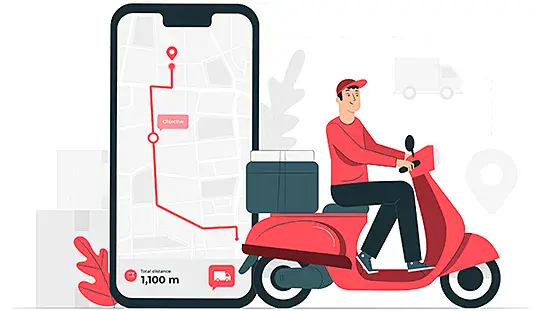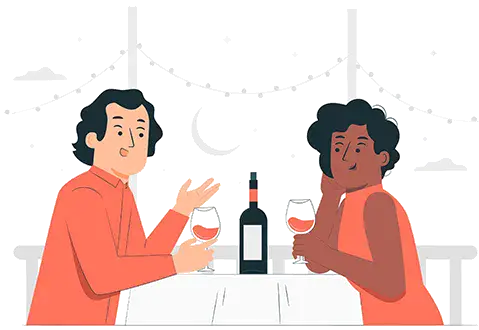 3
Table

Reservation

With our food delivery solution, customers can search for the best dining spots in the neighborhood, check for availability, and reserve tables in a hassle-free manner. Our food delivery app will also allow users to cancel reservations anytime they want or change the timings easily.
4
Dining

Suggestions

Based on users' order history and dining preferences, the food delivery app will automatically filter the search results to show the most suitable restaurants at the top. With Artificial Intelligence (AI) analysis, our food delivery app will monitor users' food preferences and customize the suggestions accordingly.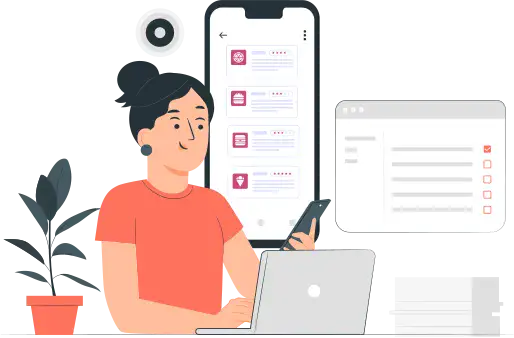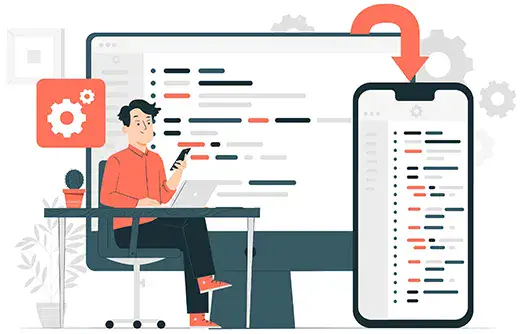 5
Cross-Platform

Compatibility

Thanks to the cross-platform compatibility of our food delivery app development solution, restaurants/food outlets will be able to reach and target a wider audience. Our food delivery solution is available for both iOS and Android, which means your customers could order food from any device they want.
6
Inventory

Management

Using the admin panel, you can easily manage the menu for your restaurant and provide customers with an up-to-date menu all the time. Our food delivery solution also allows the customers to save the desired items from your menu in their "Favorites" and order them instantly in the future.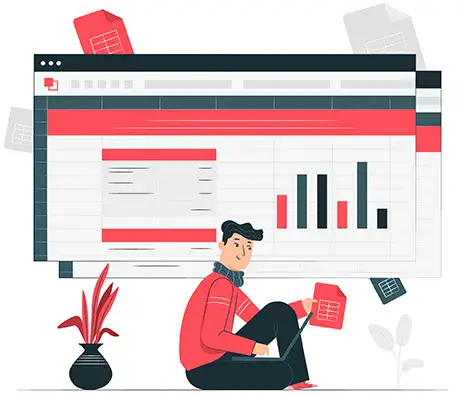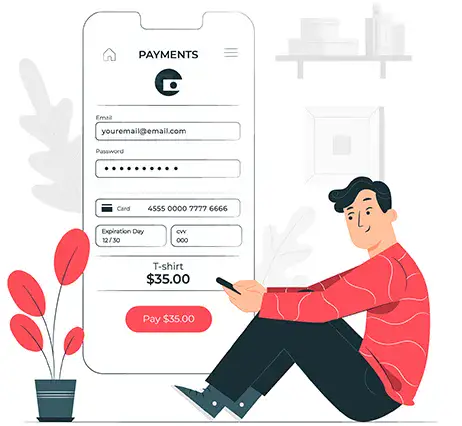 7
Multi-Payment

Support

Protect your customers' personal/banking details against potential theft with a completely secure payment gateway. Our food delivery solution also offers multiple payment options, allowing the customers to pay using any medium and place an order ASAP.
8
Push

Notifications

Keep your customers engaged by sharing exclusive discounts and referrals via push notifications. Our feature-packed admin panel will allow you to send bulk notifications to all the users with a single click.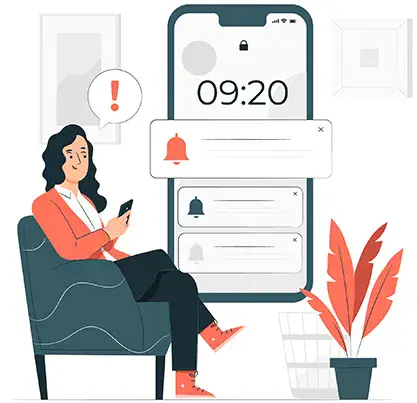 What Makes Our
Food Delivery Solution

Compelling?
RV Technologies is a pioneer in bringing innovative solutions to the market and our food delivery solution is an example of the extensive success of our organization. With food delivery app development, we have devised a stand-alone solution that offers better engagement.

Faster Time-to-Market
With our ready-to-launch healthcare solution, you won't have to wait for several months to step into the digital landscape. Even if you want to customize the healthcare solution by tweaking its UI or integrating third-party APIs, you'll be able to launch the product within 1-2 weeks.

Affordable Cost
As opposed to end-to-end healthcare app development, choosing a ready-to-use healthcare solution will not put a burden on your pocket. Our healthcare solution is available at a pocket-friendly price, even if you want to customize it to meet your specific business requirements.

Easy Customization
We understand that each healthcare business has different goals. That's why our developers have built a highly scalable app that can be customized further to match your brand's online identity. You can integrate third-party APIs to add new features to the app and give a personalized browsing experience to the users.

Multi-Language Support
Want to launch a feature-packed healthcare app across different countries? With multi-language support, users can configure to access our healthcare solution in their native language. We have integrated dedicated language packs to ensure that the end-users can access all the features of the app easily.

Security-First Approach
To ensure our healthcare solution offers a completely secure experience to a healthcare service provider and patients, our developers have utilized DAST and SAST testing methodologies to evaluate all the security vulnerabilities and eliminate them to provide complete security.

Regular Support & Maintenance
Once the product is delivered successfully, our development team also offers regular support & maintenance services to remove potential bugs that may ruin the user experience. Based on the users' feedback, our developers will further integrate new features to optimize its performance and deliver the desired functionality.
You're in
good company

. Our customers love

♥

us.
I've had a long-term working relationship with RV Technologies and I am delighted to say that all the work they have delivered has been to the highest standards. Looking forward to working with them again.

Laura Husson
CEO, LauraHusson.com, United States.
I have hired RV Technologies to work on different projects. The development team has always shown dedication & persistence even while dealing with difficulties. Thanks to RV Technologies, I've been able to focus on my core business objectives.

Joshua Howell
Director of Marketing, Generations Hospice Care
We're
recognized

by some of the

best in the industry

.
FAQs
Here we've answered some of the most common questions to help vendors resolve all their queries regarding our food delivery solution and their applications.
Q. What are the Benefits of a Food Delivery App?
There are endless advantages to food delivery solutions. They can help restaurants kickstart their business and maximize their sales while giving customers the ability to order food right from their smartphones.
The truth is food delivery apps have become a necessary amenity in one's day-to-day life. This is the reason why the demand for feature-packed food delivery apps is increasing rapidly. By investing in food delivery app development, you can give customers a hassle-free way to order food online.
Q. How Much Does Your Food Delivery Solution Cost?
As an offshore food delivery app development company, we have devised an affordable food delivery app. It means you'll be able to launch a distinctive product without burning a hole in your wallet.
However, based on your customization requirements, third-party API integrations, and post-development maintenance support, the overall cost can go higher as well. You can share your food delivery app requirements with our team and we'll devise a custom quotation accordingly.
Q. How much time will it take to launch my app using our Food Delivery App Solution?
Again, the actual time will depend on the requirements, but implementing the default solution with custom branding could take 4-5 weeks.
Q. Will I Own the App's Source Code After Food Delivery App Development is Done?
Being the sole owner of the app, you'll have complete ownership over the source code of the food delivery platform. As soon as your food delivery solution is up and running (including the customizations), our developers will transfer the ownership of the source code to your team instantly.
Q. Why Do I Need a Food Delivery Platform for My Restaurant?
A comprehensive food delivery platform is beneficial for all restaurant and food businesses. Whether your business is relatively new or you own multiple food chains across different cities, investing in a food delivery solution will help you scale your business and generate better ROI.
Q. Is Your Food Delivery Solution Compatible With Android and iOS?
We've designed a cross-platform food delivery platform that'll allow you to target multiple customers. However, we can also build a custom food delivery solution for a single platform that'll offer a native user experience to the customers.
Q. Will You Fix Bugs/Unexpected Errors Post Development?
As we mentioned earlier, we offer complete maintenance support with our on-demand food delivery app development solution. This means as soon as the app runs into any technical error, our maintenance team will instantly jump in and remove the potential bugs to help your customers order food without facing any technical problems.