Our
Ruby on Rails Development Company

Ensures 10X Fast Web Development

Rails is a highly productive web application framework that uses Ruby, a high-level multipurpose programming language, to build scalable web applications in relatively less time. In the past few years, ROR has acquired significant popularity in the development community.

As compared to many JAVA frameworks, ROR speeds up the traditional web development process by 10X, allowing businesses to accelerate time-to-market and lead the market with feature-rich web solutions. As a leading Ruby-on-Rails development company, RV Technologies has been utilizing Ruby on Rails to deliver client-centric web solutions for the past 15 years.

Our ROR developers have extensive knowledge of the framework and know-how to implement the correct Ruby development practices to meet specific business goals. By combining our time-tested approach with a modern-day web application framework - ROR, we ensure on-time delivery of your project while maintaining top-notch functionality. Outsource Ruby-on-Rails development to our team of expert RoR developers and let them develop a custom web solution for your organization.
Hire
Our Ruby-on-Rails Development Company

and Get Performance-Based Web Solutions

As a professional Ruby on Rails development company, we provide a wide spectrum of ROR services. Our services cover the majority of industries, starting from healthcare & fitness to media & entertainment. Being a outsource Ruby-on-Rails development company, all our RoR development packages are affordable, allowing businesses of all sizes to establish their digital presence.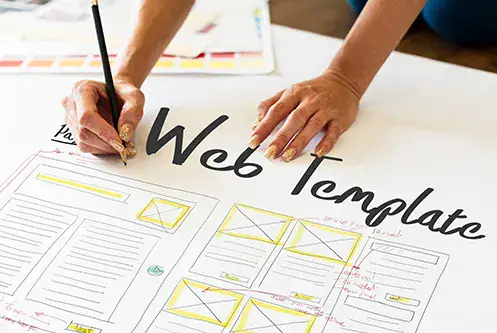 1
Custom Web Solutions
We utilize the RoR stack to build custom web solutions from scratch so that clients can enter the digital market with a unique product and engage the target audience more effectively.
2
RoR E-commerce App Development
Build a secure and high-performance e-commerce shop with exclusive Ruby on Rails development features and skyrocket the overall business revenue by generating better sales.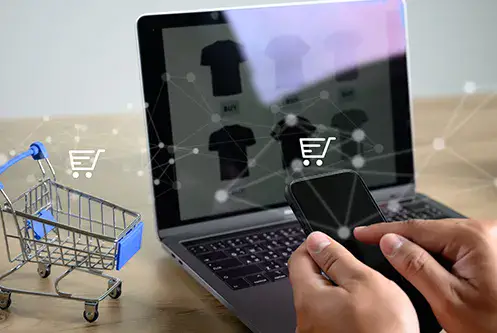 3
CMS Development
Our Ruby-on-Rails development company also offers custom CMS development services. This way you'll be able to manage your existing website/web application with an easy-to-navigate Content Management System (CMS) that's specifically designed according to your core business requirements.
4
ROR Integration
In addition to developing web solutions from scratch, our team can also help with ROR integration for existing web apps. We'll ensure a seamless third-party API integration to enhance the overall user experience.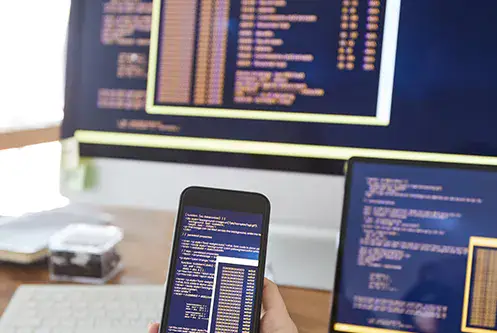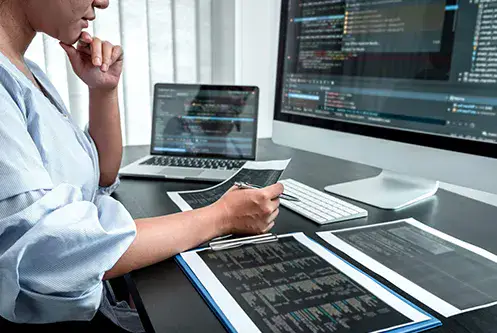 5
RoR API Development
Our Ruby-on-Rails development team also offers end-to-end Rest/GraphQL API integration services to optimize your RoR application's performance. Through Rest API integration, your web app will be able to interact with third-party web and mobile applications to deliver optimal performance and keep the users engaged.
Our
ROR Web Development

Work Includes: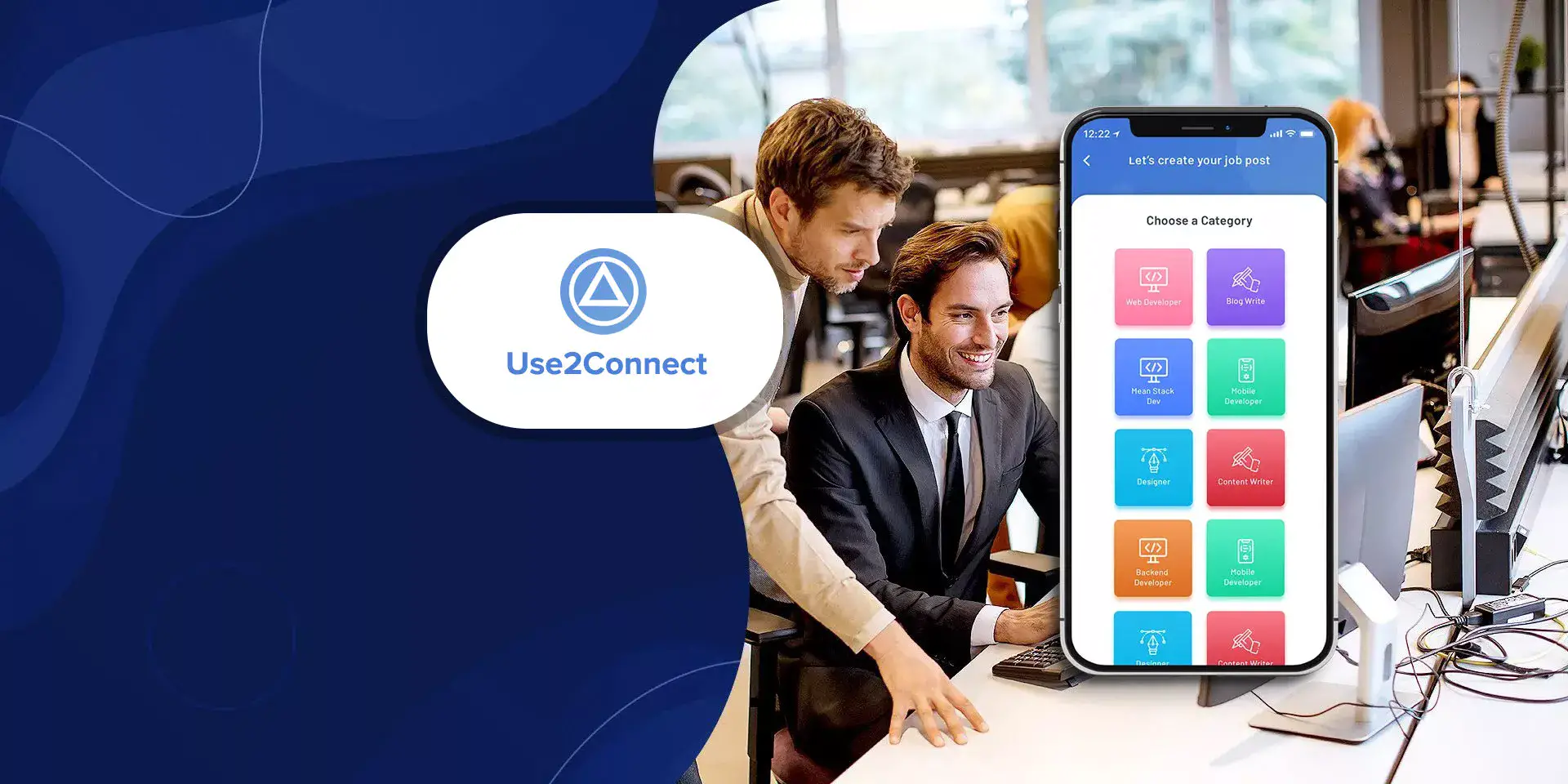 Use2Connect
A Full-Scale Job Marketplace to Help Employers Find Skilled Employees While Simultaneously Allowing Candidates Unlock Better Job Opportunities.
See All Case Studies
Planning to
hire an Ruby on Rails Development company?

Read these FAQs.

At RV Technologies, we have a team of skilled Laravel developers who have expertise in implementing the best PHP development practices to build user-centric websites and web apps.

All our Laravel development services are completely transparent, allowing clients to stay involved throughout the Software Development Life Cycle (SDLC). By joining hands with RV Technologies, you'll get complete assistance and a qualified team that knows how to develop remarkable websites/web apps using Laravel.
What are the Different Applications of Choosing Ruby on Rails Development?
Ruby on Rails, also known as Rails, is a web development framework that's specifically designed to build feature-rich web applications in a comparatively short period. Unlike other web development frameworks, Rails relies on Ruby, a multi-purpose programming language that offers high flexibility and advanced security.
Due to Ruby's exclusive features, developers can build web solutions more quickly, regardless of the complexity of the project. Apart from web development, our Ruby-on-Rails development company also utilizes the technology and amalgamates it with other web development frameworks to build applications for different platforms.
PHP vs Ruby on Rails Development: Which Technology is Better for Web App Development?
When it comes to choosing between PHP and ROR and PHP, you'll have to consider different factors to make the right decision. For instance, PHP is simply a scripting language. So, you'll need a dedicated development framework to write the PHP code and build a custom web application.
Choosing the right PHP framework will mainly depend on your specific requirements. On the other hand, if you don't want to go through any hassle, you can simply hire a Ruby on Rails development company and use this multi-purpose framework to craft desired web applications.
Why Do I Need a Professional Ruby on Rails Development Company?
Ruby on Rails is a highly complex programming language. If you don't have the required expertise, you won't be able to build a customer-centric web app in RoR. This is when a dedicated Ruby on Rails development company will help.
A professional development agency has experienced RoR developers who know how to implement the correct development practices to build web solutions for different industries. Moreover, hiring an RoR agency is comparatively more cost-effective than executing DIY development. Instead of managing an in-house team of developers, you can outsource Ruby on Rails development to a third-party agency and let them handle the entire development process.
How Much Would It Cost to Hire a Ruby-on-Rails Development Company?
Like any other development technology/framework, Ruby on Rails itself doesn't affect the development cost of a project. The overall expenses to build a custom web application depend on a pool of factors such as the complexity, features, API integration, etc. However, since RoR is an open-source web development framework, it's comparatively more affordable than other development technologies in the market. To further cut down the development costs, you can outsource Ruby-on-Rails development to an off-shore development firm and launch your web solution without burning a hole in your wallet.