Provide a Binge-Worthy User Experience

With a Custom OTT Solution
Thanks to the growing popularity of media & OTT apps, viewers have access to binge-worthy content right on their smartphones. People are no longer flocking to movie theaters and that's why more and more media outlets have started launching their own mobile solutions.
You can also follow the trend and provide users with their entertainment dose on mobile devices by choosing our ready-to-use OTT platform. At RV Technologies, we have devised a custom media & OTT platform that you can customize to launch a bespoke content aggregator platform and lead the media industry with an extensive customer base.
Apart from quality content, user-friendliness is another factor that decides the success rate of a media & OTT app. As a professional media & OTT app development company, our OTT platform offers an easy-to-navigate interface with a full-featured media library where users can find movies and TV shows more conveniently. Whether you own a media agency or want to launch a streaming platform like Netflix, our media app solution will help you establish a unique brand identity.
A Full-Scale OTT Solution With Endless

Customization Support
Choose our full-scale OTT solution and explore different customization options to deliver a personalized experience to viewers.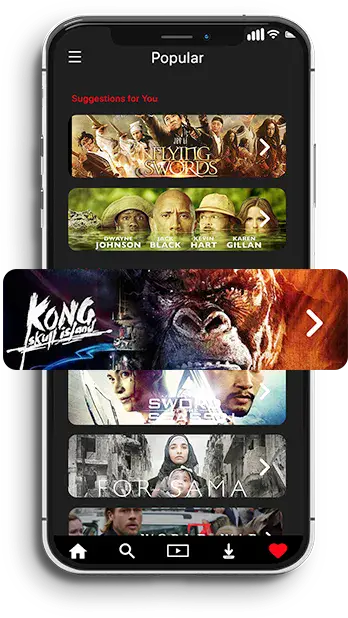 Customer App
Let viewers access and watch the latest movies, web series, and
TV shows in an easy-to-navigate user interface. right on the home screen.
Multi-Language Support
Watch List
Subscriptions
In-App Purchases
Social Media Integration
Offline Downloads
Request Free Demo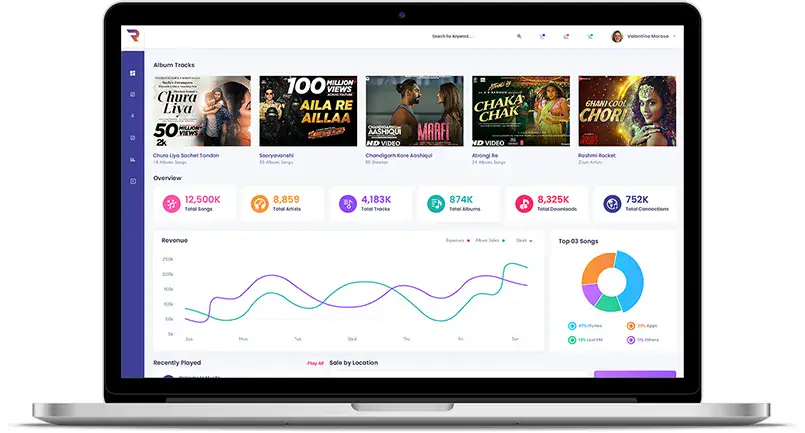 Admin Panel
Upload new content and manage existing movies/web series in a seamless manner. Get detailed analysis with a fully navigable Admin Panel.
Upload New Content
Existing Content Management
Genre Management
User Statistics
Analytics Report
User Management
Request Free Demo
Expand Your Media Brand Overseas With Our Fully Customizable OTT Solution
As a full-scale media & OTT app development company, our OTT solution is designed to offer better scalability and customization support. Based on the exclusive features that you want to offer, our developers will customize the user interface, add new modules, and even manage custom API development.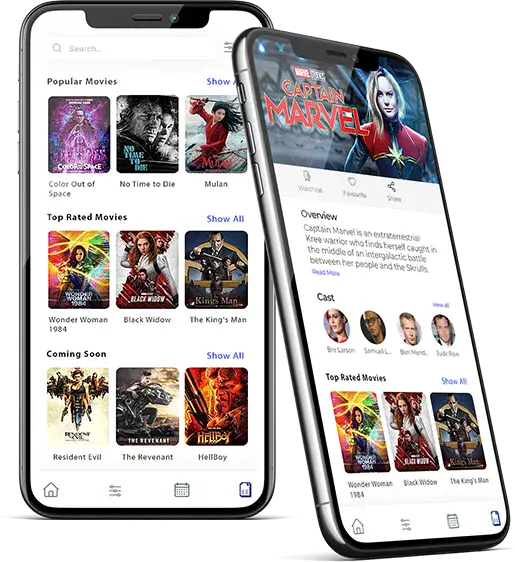 Get Your Media & Entertainment App Solution
Unique Features of our
Media & OTT Solution
As a leading mobile app development company, we understand the significance of higher usability in media & OTT solutions. That's why we have incorporated a few essential features that'll enhance the usability of your media app and help you engage the viewers more effectively.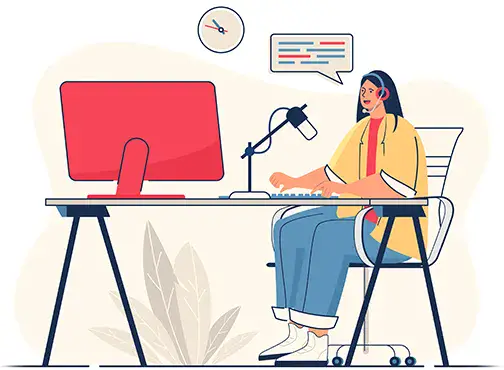 1
Audio/Video

Streaming

With cloud video hosting support, users will be able to stream videos on their end devices right away. The built-in video player also makes it easier for the viewers to adjust the video resolution, change the playback language, and adjust the watching speed to enjoy a personalized experience.
2
Real-Time

Content Management

Our media & OTT platform is equipped with a built-in Video Content Management System (CMS) to help media outlets import, categorize, and distribute the content more conveniently. With well-devised behavior analysis algorithms, our OTT platform will automatically filter through the library to display the most suitable content suggestions to the viewers.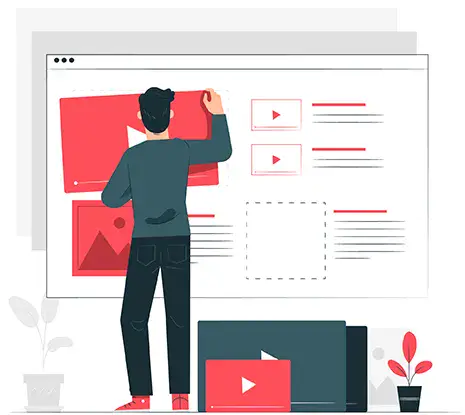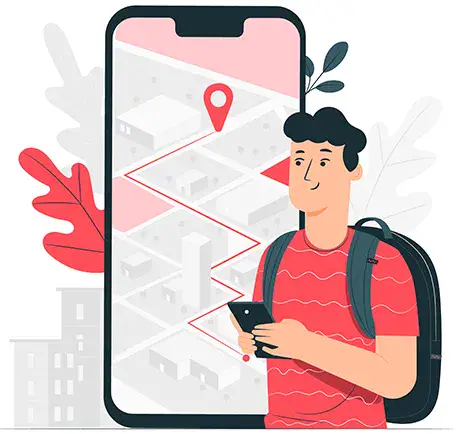 3
Locaion-based

Content

Thanks to geolocation support, our OTT solution will automatically browse through the media library to display the most suitable content suggestions that comply with the local media guidelines and match users' personal interests at the same time.
4
In-App Storage

(Offline Mode)

Users can also download their favorite movies/videos on their device and watch them anytime they want, even if their device is not connected to the Internet. With offline mode, users will be able to download as many videos as they want on their device.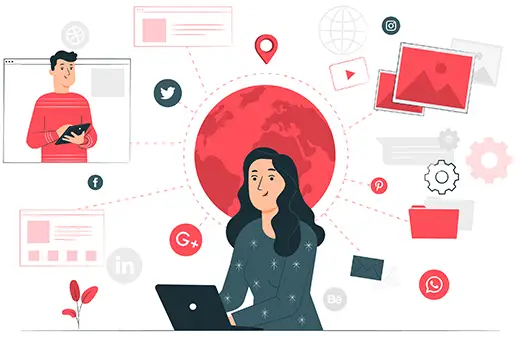 5
Comments

& Sharing

Let viewers share their feedback on a particular video/movie through a dedicated comment section. Our algorithms will automatically filter the comments to prioritize the most relevant ones so that people can get a real insight into the video. Viewers can also share content with their friends & family members through different social media platforms.
6
Monetization

Support

Our OTT solution offers complete monetization support for media houses that want to generate revenue through ads. With a fully functional admin panel, you'll be able to monitor monthly payments, send payment reminders, and generate revenue analysis reports within a few clicks on your screen.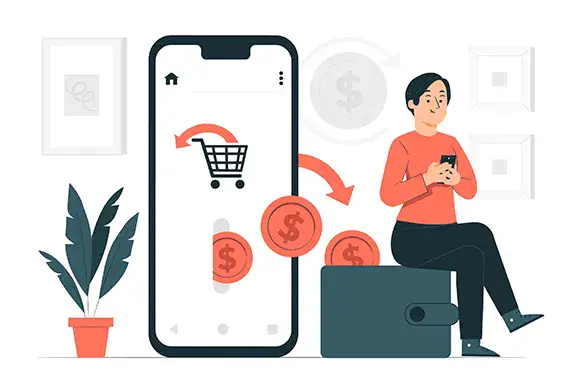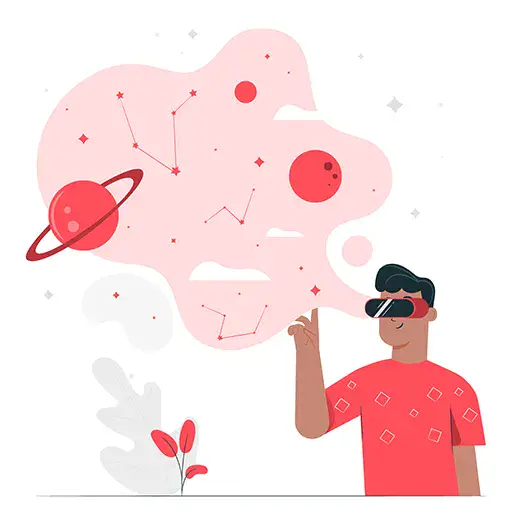 7
VR

Mode

By pairing the app with an external VR headset, viewers can enjoy their favorite movie or TV show in a fully immersive environment. VR integration will allow users to pair their devices with different VR headsets including Oculus Rift, HTC Vive, Oculus Quest, etc.
8
Push

Notifications

Push notifications have become an integral part of the media app development process. Remind users about their monthly billing cycle and notify them about the latest content on your streaming platform with instant push notifications. You can also use Push Notifications to share exclusive offers with the users to keep them engaged.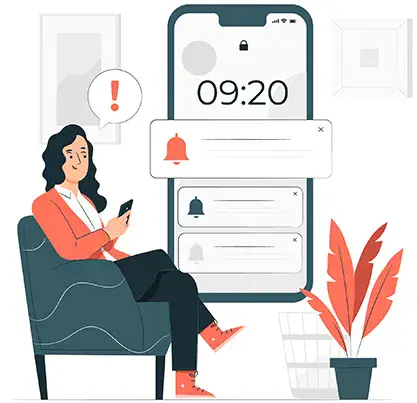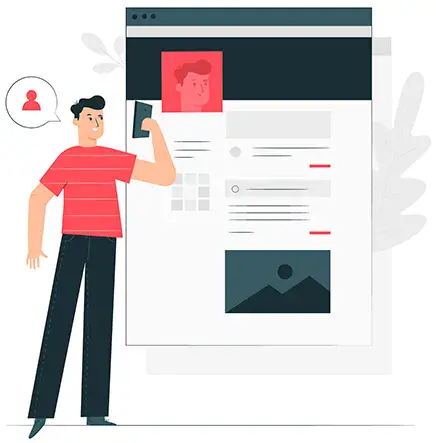 9
Social Media

Logins

With social media integration, users will be able to set up their accounts using their existing social media credentials. It'll also allow them to share their favorite movies/TV shows/songs with their friends across different social media platforms.
10
Multi-Payment

Support

We also offer payment integration with our media & OTT app development solution. Our developers will integrate secure payment gateways into your media & OTT app so that users can make monthly payments within a secure environment.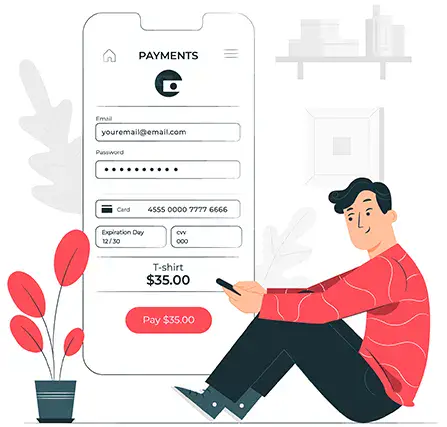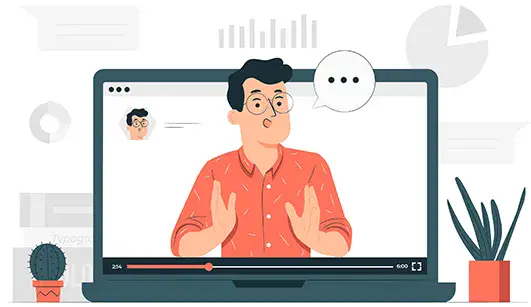 11
DRM

Compliance

Digital Rights Management (DRM) is the backbone of any video streaming platform as it allows content distributors to protect their data against unauthorized access and theft. Our OTT solution complies with all the DRM protocols, allowing distributors to protect their privacy in every situation. We have also implemented video encryption mechanisms to prevent unauthorized users from streaming or downloading content on their devices.
What Makes Our
OTT Solution Compelling?
RV Technologies is a pioneer in bringing innovative solutions to the market. Our media & OTT platform is an example of our excellence and can help you escalate the ROI of your media brand by providing viewers with easy access to high-quality content.

Faster Time-to-Market
With our ready-to-launch media & OTT solution, you won't have to wait for several months to step into the digital landscape. Even if you want to customize the app by tweaking its UI or integrating third-party APIs, you'll be able to launch the product within 1-2 weeks.

Affordable Cost
As opposed to end-to-end media & OTT app development, choosing a ready-to-use OTT solution will not put a burden on your pocket. Our media & OTT solution is available at a pocket-friendly price. Even the customization will not escalate the overall price drastically and you'll be able to launch your exclusive OTT platform at an affordable price.

Easy Customization
We understand that each media outlet has different brand objectives. That's why our developers have built a highly scalable app that can be customized further to match your brand's growing online identity. You can integrate third-party APIs to add new features and give a personalized browsing experience to the users.

Multi-Language Support
Want to launch a feature-packed OTT platform across different countries? With multi-language support, users can configure to access our OTT solution in their native language. We have integrated dedicated language packs to ensure that the end-users can access all the features of the app easily.

Security-First Approach
To ensure our OTT platform offers a completely secure experience to the end-users, our developers have utilized DAST and SAST testing methodologies to evaluate all the security vulnerabilities and eliminate them to provide complete security.

Regular Support & Maintenance
Once the product is delivered successfully, our development team also offers regular support & maintenance services to remove potential bugs that may ruin the user experience. Based on the users' feedback, our developers will further integrate new features to optimize its performance and deliver the desired functionality.
Why Choose
RV Technologies?
You're in
good company

. Our customers love

♥

us.
I've had a long-term working relationship with RV Technologies and I am delighted to say that all the work they have delivered has been to the highest standards. Looking forward to working with them again.

Laura Husson
CEO, LauraHusson.com, United States.
I have hired RV Technologies to work on different projects. The development team has always shown dedication & persistence even while dealing with difficulties. Thanks to RV Technologies, I've been able to focus on my core business objectives.

Joshua Howell
Director of Marketing, Generations Hospice Care
We're
recognized

by some of the

best in the industry

.
FAQs
Due to the increased popularity of OTT platforms, media & OTT app development is growing rapidly. However, business owners often have various queries regarding a ready-to-use OTT solution. Here we have addressed a few of these queries to help you find their instant answers.
Q. Why It's Necessary to Invest in Media & OTT App Development?
he media & OTT industry has witnessed immense growth due to the deployment of mobility solutions globally. From Netflix to Spotify to Popurls, hundreds of media & OTT mobile solutions are ruling the industry.
People find it more convenient to watch a movie/TV series on their smartphone/tablet than going to a movie theater. This new trend is the primary reason why media brands must invest in media & OTT app development and launch their distinctive mobile solutions in the market.
It doesn't matter if you want to launch an app like Spotify or a video streaming platform like Netflix, this will help you step into a billion-dollar market and skyrocket your overall business revenue.
Q. How Much Does It Cost to Launch a Media & OTT Solution?
As we mentioned earlier, our media & OTT solution is available at an affordable price. We don't impose any unnecessary charges and allow clients to launch a feature-packed OTT platform at a minimal cost.
However, since each media brand wants to integrate custom features, the cost to launch an OTT solution differs in every situation. Based on the API integration and UI customization requirements, the cost of our media & OTT solution may increase as well.
Q. How Much Time Will It Take to Launch the OTT Platform in the Market?
Like the development cost, the time-to-market for your OTT platform will mainly depend on your business requirements. The more features you want to integrate into the app, the longer you'll have to wait for the final app deployment. However, since our OTT platform is already up-and-running, it won't take more than 3-4 weeks to deploy your custom media & OTT app in the market.
Q. Can Your Media & OTT App Development Company Build a Video Streaming Platform Like Netflix?
The answer is Yes! Even though our media & OTT solution resembles the basic functionality of Netflix, you can also avail our media & OTT app development services to build a custom Netflix-like platform from scratch.
Q. How do Your media & OTT App Development Solution Differs From the Other Available Options?
Being an experienced media & OTT app development company, we have utilized our years of expertise and the latest development methodologies to develop a user-centric media & OTT solution.
We also amalgamated our expertise and the latest technologies to integrate the most useful features into your media & OTT apps so that you can accelerate the growth of your media outlet and engage more customers. Our media & OTT app development services will help you get ahead of the competition and establish a strong brand identity in the market.