Business Development Executive
Job description:
We are looking for Business Development Executive with minimum 1 to 5 years of proven experience only in IT Industry (Web and Mobile Application Domain) who can individually handle the entire process or cycle of Business Development in IT Domain (Web and Mobile Application Domain) from online bidding to lead conversation. For online bidding candidates should have experience on online portals like Upwork.com, Guru , Freelance and PPH for CMS/Framework Websites , Web apps projects and Mobile App Projects (iOS, Android, Flutter, React Native etc). Must have a good understanding of the process requirements of Website , Mobile Apps and Web Apps. (Proposal creation with FRD, SRS, Feature listing and wireframes is a plus point – Not Compulsory).
Work Experience : 1 to 5 Years as BDE or Sr. BDE only in IT Industry (Web and Mobile Application Domain)
Excellent knowledge and proven work experience of online bidding through B2B web portals such as Upwork, PPH, Guru and Freelance
Engage in written communication with prospects to understand the nature of the project and ascertain detail to draft and send an adequate response
Sound Knowledge of lead generation and preparing effective Cover Letter
Experience in lead generation and Conversion
Experience in making authentic documents
Able to develop effective working relationship with clients through regular meetings/interactions
Follow-up with prospects and pitch FocalCode as a suitable partner for their initiatives
Should identify requirements for new products & services to anticipate and potentially lead the market
Hand over the won projects to Engineering team for development and execution
Good communication skills(Written and verbal), able to communicate well with clients across the world.Good Interpersonal Skills
Job Duties:
Individually contribute towards Online Bidding
Should Manage accounts and meet or exceed targets relating to revenue growth activities, profit margin, mix of products, selling services, customer retention and customer acquisition
Provide regular feedback to senior management about marketplace and competitor activities
Identify requirements for new services to anticipate and potentially lead the market
Able to generate new business and raise awareness about companys services
A high level of attention to detail
The ability to work under pressure and meet tight deadlines
Qualification:
M.Tech /BTech/MCA/BCA/MSc (IT)/BSc (IT)/MBA
Thank you for reaching out about this opportunity
Fill the form below and we will contact you asap.

Entrepreneurship Offer:
Flat 50% off
Across App Development Services
Want to discuss your idea?
Hi I am Ryan, a Business Consultant at
RV Technologies. We are excited to hear
about your project.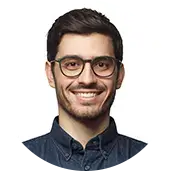 Drop us a line and we will connect
you to our experts.
Let's Get Started
We're here to help you. Fill the form below and we will get you in touch with our experts soon.