System Administrator
Job description:
Linux Administrator a technical professionals who specializes in maintaining and developing Linux infrastructure technology.
Experience :
1 to 5 years of Experience as Linux Administrator
Responsibilities:
Proactively maintain and develop all Linux infrastructure technology to maintain a 24x7x365 uptime service
Engineering of systems administration-related solutions for various project and operational needs
Maintain best practices on managing systems and services across all environments
Fault finding, analysis and of logging information for reporting of performance exceptions
Proactively monitoring system performance and capacity planning
Manage, coordinate, and implement software upgrades, patches, hot fixes on servers, workstations, and network hardware
Create and modify scripts or applications to perform tasks
Provide input on ways to improve the stability, security, efficiency, and scalability of the environment
Collaborate with other teams and team members to develop automation strategies and deployment processes
Requirements:
Previous working experience as a Linux Administrator for 1 to 5 years with Service Based IT Company
Bachelor's degree in Computer Science, Information Systems or similar relevant degree
Red Hat Certification is must
Linux course or Certification is must
IN depth knowledge of Linux: RedHat, CentOS, Debian, Hardware Networking, Windows System Administration etc
Hands on experience with MySQL and/or MariaDB
Familiarity with VMWare and SAN management and concepts
Expert in Shell, Perl, and/or Python scripting
Solid knowledge of protocols such as DNS, HTTP, LDAP, SMTP and SNMP
Additional Linux certifications (RHCT, RHCE and LPIC) will be considered an advantage
Strong problem solving and communication skills
Note : We are not open for work from home therefore candidates searching for WFH kindly do not apply. Immediate joiners will be preferred or candidates having Notice Period of 15 days to 1 months can also Apply Candidates from Tricity (Mohali, Panchkula and Chandigarh) will be preferred more
Perks and Benefits:
5 Days Working Environment
Good Salary Package
Progressive growth
Good and Flexible Environment
Job Type: Full-time
Thank you for reaching out about this opportunity
Fill the form below and we will contact you asap.

Entrepreneurship Offer:
Flat 50% off
Across App Development Services
Want to discuss your idea?
Hi I am Ryan, a Business Consultant at
RV Technologies. We are excited to hear
about your project.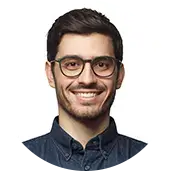 Drop us a line and we will connect
you to our experts.
Let's Get Started
We're here to help you. Fill the form below and we will get you in touch with our experts soon.