Seo
Job description for SEO:
We are looking for an SEO expert to manage all search engine optimization and marketing activities. with atleast 1+ years experience. You will also manage all SEM campaigns on Google, Yahoo and Bing in order to maximize ROI.
Responsibilities include:
Conducting on-site and off-site analysis of your clients' SEO competitors.
Using programs such as Google Analytics to compile regular performance reports.
Carrying out detailed keyword research according to the latest keyword strategies.
Keeping up to date with the most recent developments in Search Engine Marketing (SEM).
Paying particular attention to any significant Google algorithmic changes.
Have Experience in Keyword Analysis,On-Pageoptimization ,Off-Pageoptimization, WebAnalytics.
Requirements:
Experience more than 1.5 years in the similar domain required.
Experience when it comes to using tools such as Google Analytics and Google Webmaster.
Excellent communication skills.
Skills:
On-page & Off-page optimization, Link building strategies, expert in technical SEO. Must posses good approach for Keyword Research and Competitive Analysis. Experience in managing Analytics & Webmaster Accounts. Able to communicate with clients and create impressive weekly reports.
Thank you for reaching out about this opportunity
Fill the form below and we will contact you asap.

Entrepreneurship Offer:
Flat 50% off
Across App Development Services
Want to discuss your idea?
Hi I am Ryan, a Business Consultant at
RV Technologies. We are excited to hear
about your project.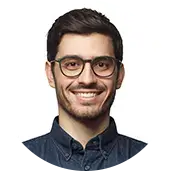 Drop us a line and we will connect
you to our experts.
Let's Get Started
We're here to help you. Fill the form below and we will get you in touch with our experts soon.