IOS Developer
Job description for iOS:
Desired Candidate Profile:
Experience:1- 5 years of Experience in iOS Development
Education: BCA/MCA/B.Tech (IT/CSE)/M.Tech (IT/CSE)
Roles and Responsibilities :
Design, build and configure applications to meet business process and application requirements.
Design and build applications for the iOS platform
Ensure the performance, quality, and responsiveness of application
Optimize existing code and implement new functionalities for the iOS application
Comfortable in all stages of software development, from problem exploration and design, all the way to execution and delivery
Write maintainable high-performance code in Objective C or Swift
Collaborate with a team to define, design, and ship new features
Identify and correct bottlenecks and fix bugs
Help maintain code quality
Required Skills:
Minimum 1 year of relevant experience in Apple iOS Application Development
Strong technical background with education in Computer Science or equivalent
Proficient with Swift and ObjectiveC
Knowledge of Core Data, GCD, Storyboards, Swift, Pods
Familiarity with RESTful APIs to connect iOS applications to back-end services
Experience with offline storage, threading, and performance tuning
Familiarity with push notifications and InApp purchase
Knowledge of UI/UX standards
Experience with third-party libraries (Google Maps, Google Analytics, Flurry and Social Media) and APIs
Understanding of available framework(s) for application development on IOS platform.
Understanding of Apples design principles and interface guidelines
Proficient understanding of code versioning tools such as Git or SVN
Good verbal and written communication skills
Thank you for reaching out about this opportunity
Fill the form below and we will contact you asap.

Entrepreneurship Offer:
Flat 50% off
Across App Development Services
Want to discuss your idea?
Hi I am Ryan, a Business Consultant at
RV Technologies. We are excited to hear
about your project.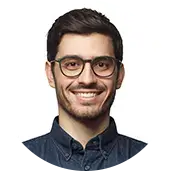 Drop us a line and we will connect
you to our experts.
Let's Get Started
We're here to help you. Fill the form below and we will get you in touch with our experts soon.