Pre-Sale Business Analyst
Job description:
We are looking for a Pre-Sale Business Analyst, The candidate will be responsible for Web and Mobile Application Lead Nurturing, Proposal Writing, Taking customer calls using Agile Methodology from initiation through implementation, including phases such as planning, formatting and analyzing. As a Pre-sales business analyst you will be working in an Individual Contributor role where you will support sales productivity by designing technical presentations for complex IT solutions and will align with all internal stakeholders from delivery, sales, resourcing to come up with the optimal solution.
Experience : 1+ Years as Business Analyst with some Service Based IT Company.
Job Highlights:
B Tech,BCA,B Sc (IT),M Tech,MCA or M Sc (IT),MBA candidates will be preferred
Provide other reports as may be required for different analysis purpose
Documentation SRS, FRD, Wireframing, Feature Listings, BRD, HRD,WBS, Proposals, Estimation Sheet etc as may be required
Depends upon the experience, knowledge and communication skills (No bar for deserving candidates)
Roles and Responsibilities:
Handle assigned leads
Calls and Follow-ups with the clients
Custom Requirements Understanding/Gathering
Involve Seniors Team members, if required
Deliver product demos within the team and to the prospects/clients
Ensure superior customer satisfaction before and after project delivery
Participate in conversation between post-sales department and client
Documentation – SRS, FRD, Wireframing, Feature Listings, BRD, HRD,WBS, Proposals, Estimation Sheet etc. as may be required
Share feedback and suggestions:
Give suggestions to improve products and share clients feedback with the product development, marketing team and other analysts
Process Gaps Identification – Any changes we can do in our process, to convert the leads better
Quality of Work Apply job knowledge effectively and thoroughly. Demonstrate reliability and accuracy in work performance
Meet the assigned targets (10X of the salary)
Reporting and Leads Management
Number of Leads Handled, Won, Lost with reasons for leads lost
Maintain Leads status, notes, progress updates etc in the CRM as per the CRM and Leads Management guidelines shared.
Provide other reports as may be required for different analysis purpose
Gather, translate and simplify understand client requirements and assist the sales team with presales documentations (quotations/ proposals/ presentations/ SOW/ SRS/ case studies)
Review, analyze, and scope out customer business requirements and logic for projects and draw up technical documents like SRS/ SOW/ Project Plans
Assist the sales team with client demonstration of services and product portfolio
Help to outreach market to interact with national and international clients
Assist in Writing reports/deliverables, documentation for the projects, status reporting, etc
Demonstrate to leverage best practices and offer insight into client business and industry verticals
Account and competitive intelligence: Gather and share any new information about market development from customer calls and online research
To attend meetings with potential Clients to determine technical and business requirements and ensuring that all necessary information is collated prior to producing a solution
Engages in multiple initiatives simultaneously
Note : We are not open for work from home therefore candidates searching for WFH kindly do not apply. Immediate joiners will be preferred or candidates having Notice Period of 15 days to 1 months can also Apply Candidates from Tricity (Mohali, Panchkula and Chandigarh) will be preferred more
Ideal Candidate should have
1+ years of experience and understanding of presales activity lifecycle
Good skills in Ms Office suite
Excellent verbal and written English language skills
Ideal candidate should be a strong driven individual with strong analytical mindset, self-motivated and disciplined
Qualification 
BCA/MCA/B.Tech (IT/CSE)/M.Tech (IT/CSE)
Thank you for reaching out about this opportunity
Fill the form below and we will contact you asap.

Entrepreneurship Offer:
Flat 50% off
Across App Development Services
Want to discuss your idea?
Hi I am Ryan, a Business Consultant at
RV Technologies. We are excited to hear
about your project.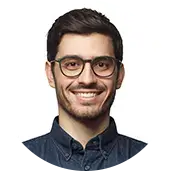 Drop us a line and we will connect
you to our experts.
Let's Get Started
We're here to help you. Fill the form below and we will get you in touch with our experts soon.