Flutter Developer
Job description for Flutter Developer
Desired Candidate Profile:
Experience: 1- 4 years of Experience in Flutter Development
Education: BCA/MCA/B.Tech (IT/CSE)/M.Tech (IT/CSE)
Roles and Responsibilities :
We are looking for a Candidate who has launched at least 2 apps in Android and IOS using Flutter & Firebase and has the right grasping skills, self-learning skills, and willingness to learn.As a Flutter Developer, you will create multi-platform apps for iOS and Android using Google's Flutter development framework.
Must-Have:
Flutter: To build cross-platform mobile apps for Android, IOS, and Web.
Native Android and IOS: To build custom Flutter Packages.
Firebase: Should have experience with Cloud Firestore, Push Notifications, Cloud Functions, and Analytics.
Figma XD: Should know how to use Figma XD to use the design file and use it to build the app.
Git: To manage and collaborate in different projects.
Requirements :
Experience working with Android and its API
Excellent knowledge of Java & oops concepts.
Knowledge of code versioning tools such as Git.
Good experience with Android and Android Studio.
Knowledge of working with remote data via REST or JSON
Experience in the database, SQLite & broadcast receiver.
Knowledge of push notification, third-party libraries, and social media integration.
Have published at least one original Android app.
Work on bug fixing and improving application performance.
Thank you for reaching out about this opportunity
Fill the form below and we will contact you asap.

Entrepreneurship Offer:
Flat 50% off
Across App Development Services
Want to discuss your idea?
Hi I am Ryan, a Business Consultant at
RV Technologies. We are excited to hear
about your project.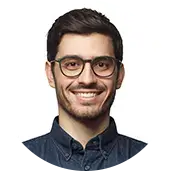 Drop us a line and we will connect
you to our experts.
Let's Get Started
We're here to help you. Fill the form below and we will get you in touch with our experts soon.