Overview
White Horse Notary Public is a UK-based notary service that first stepped into the digital world in 2015. For nearly four years, the website stayed buried deep inside the last pages of Google search results and struggled to attract any website visitors.
In fact, here's how the traffic analysis reports looked for White Horse Notary Public in September 2019.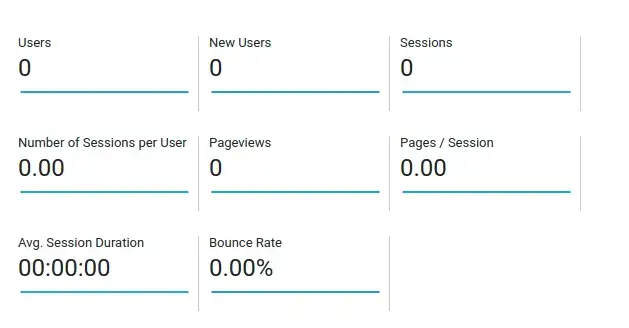 Due to its poor performance in SERP, the website wasn't attracting any organic traffic at all. This is when the team understood the significance of SEO and started searching for an SEO team that could help their website secure top positions in search results.
They started interviewing several SEO agencies and RV Technologies came on top at the end. After a detailed conversation, our SEO Experts understood White Horse Notary Public's vision and started developing a powerful SEO plan that took the website's monthly visitor count from 0 to 4,000+ within 8 months.


Challenges
Developing an SEO Campaign that Would Drive Targeted Traffic to the Website
White Horse Notary Public had an extremely precise customer base, i.e., people who are actually looking for notary services in London and the nearby areas. However, the locality already had dozens of solicitors/notaries who had already established a strong brand presence in the market. So, the biggest challenge with White Horse Notary Public was to develop an SEO plan that would push the website towards the top of SERP and outrank the competitors.
Another potential roadblock with White Horse Notary was its poor Domain Rating. Since the team hadn't implemented any SEO strategies whatsoever, the website had a poor backlink profile. And, due to the lack of quality backlinks, it was competing with a lower Domain Rating (DR).
How We Devised an SEO Campaign that Would Drive the Required Online Exposure for White Horse Notary Public?
As soon as we analyzed the initial challenges, our team started with keyword research. For any SEO campaign, finding the right keywords is the first step towards developing a successful SEO plan. Our primary objective was to look for long-tail search queries that would drive targeted traffic to the website.
Since White Horse Notary Public provides its services in different cities, we evaluated all the keywords that would help the website reach its widely scattered audience. As always, Ahrefs' Keyword Explorer and Google Keyword Planner accompanied us throughout the keyword research process.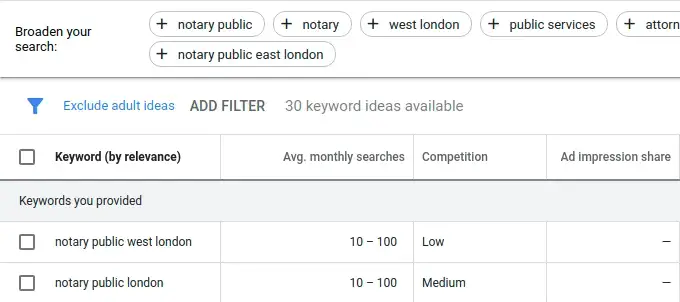 Once the keywords got approved, we moved towards the next phase, i.e., optimizing on-page elements so that the website could deliver a user-friendly browsing experience.
Content Optimization
Now, even though the team at White Horse Notary Public had published content on their website, it wasn't optimized for SEO. This was a major reason why the search engine crawler wasn't crawling the web pages. So, our content writers took control over the reins and edited the content to make it SEO-friendly.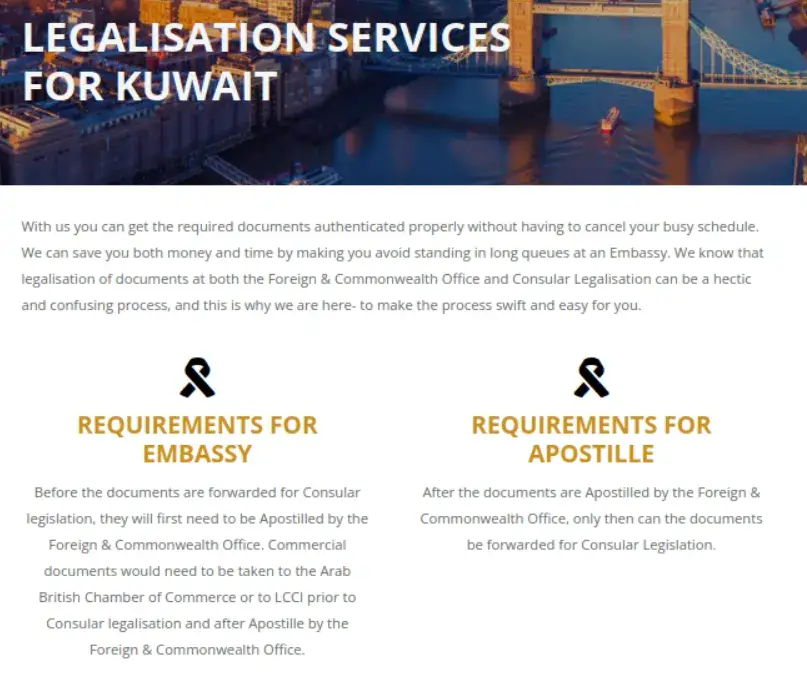 The idea was to optimize the content by adding relevant keywords and their LSI search phrases. Adding well-optimized content made it easier for search engine spiders to crawl and index the web pages. In addition to this, optimizing the content also reduced the bounce rate for each web page. How? When there's relevant information on a web page, users automatically spend more time scrolling till the end.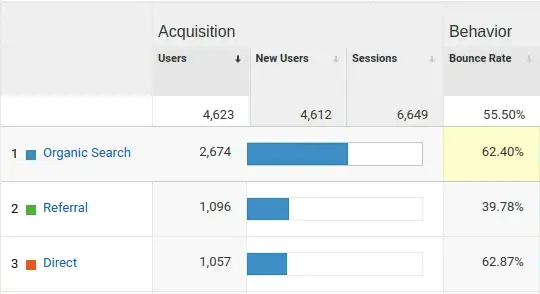 Speed Optimization
Another factor that was restricting White Horse Notary from securing top positions in SERP was its poor loading speed. Initially, the web pages took anywhere between 8-10 seconds to load. This poor loading speed was the reason why the website was failing to sustain its website visitors.
To tackle this scenario, we asked the development team to implement a few changes and optimize the loading speed. At first, the developers reduced the size of all the pictures across all web pages and then compressed the CSS files. This compression sped up the entire loading speed and the website started loading within 2 seconds.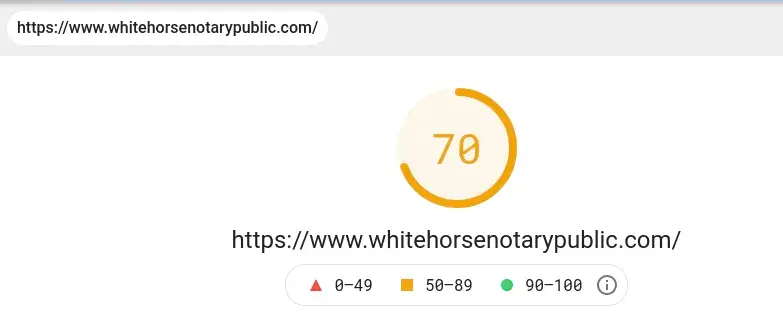 Once the web pages started loading quickly, the website witnessed a huge drop in its bounce rate as users started spending more time on the web pages.
Improving Mobile-Friendliness
Today, mobile has become the biggest source of Internet traffic. The majority of users access websites on their smartphones, mainly due to its better convenience. That's why SEO Experts always suggest clients to optimize their website for mobile users.
While White Horse Notary Public first approached RV Technologies, their website didn't have a mobile-friendly design. As a result, the website wasn't driving any traffic from mobile users whatsoever. We tackled this scenario by switching to a responsive theme. This way the website started delivering the same user experience across all devices.
Acquiring Quality Backlinks
After optimizing the on-page elements of the website, the next step was to acquire quality backlinks to improve its backlink profile. As a white-hat SEO firm, we implement various link-building practices so that the client's website could develop the desired link juice and improve its domain authority. With White Horst Notary Public, we only acquired links from relevant sources to ensure that it could develop a strong backlink profile.
Thanks to a strong backlink profile, the website witnessed an instant increase in its Domain Authority (DA) and overall search engine rankings.
Placing CTAs Across All Web Pages
Now that the website had started driving decent monthly traffic, our next objective was to nurture these leads and convert them into long-term customers. To achieve this goal, we suggested the developers place dedicated Call-to-Actions (CTAs) across all web pages. This way whenever a customer lands on the website from Google search results (or any other source), he could contact the team at White Horst Notary Public easily.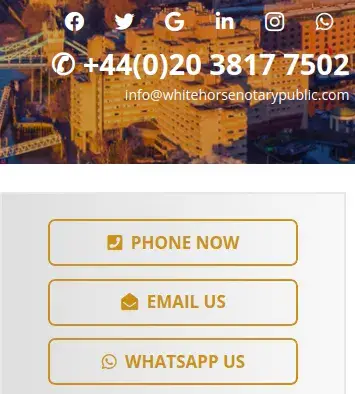 Results
With these CTAs in place, White Horse Notary started generating leads via different channels such as Whatsapp, Email, and direct calls.

As you can see that the company generated an accumulative of 335 unique leads via Whatsapp and email in a single month.
How Our SEO Strategies Improved White Horse Notary Public's Website Performance in SERP?
#1 Position in Google Search Results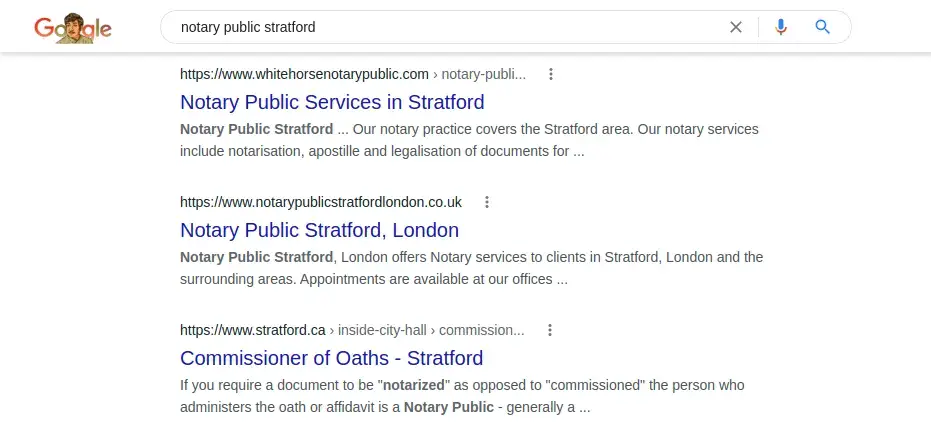 With increased DR and better user experience, the website managed to secure the #1 position in Google search results within 8 months. As of now, White Horse Notary Public attracts anywhere between 4,000-6,000 unique visitors every month.
Struggling to climb the search engine ladder?
Share your website details with our
SEO Experts

and we'll develop a

custom SEO campaign

so that your website can secure and sustain

top rankings in SERP

.