HR Executive
Job description:
Role and Responsibilities:
Develop and execute recruitment plans as per the requirement
Good knowledge of portals like Naukri, Indeed, LinkedIN etc
Should have relevant and rich experience in IT Hiring
Screening, shortlisting, and finalizing candidates as per process requirement (Relevant Experience in IT Hiring)
Good understand about a particular vacancy in the organization and accordingly work upon the Job Description for that role
Experience in making Job Description relevant to IT Industry such as PHP (CMS and Framework), Mobile Application (Android and iOS), Sales (BDE, BDM and Pre Sales BA)
Maintain pool of candidates for any ad hoc or urgent hiring requirements
Develop new recruitment strategies and build contacts through networking
Attendance and Leave Management
Employee Grievance Handling
Employee Database Maintenance
Taking care of the office environment
Hands in Facility Inspection
Required Skill:
Good communication, interpersonal skills & presentation skills
Team working, Organization, Negotiation, and time management skills
Strong knowledge of MS Excel, Work and PPT
Assertiveness, Flexibility, Tactful and diplomacy
Confident & Quick response, Pro-active in nature
Experience : 1- 2 Years
Notice Period: As soon as possible
Thank you for reaching out about this opportunity
Fill the form below and we will contact you asap.

Entrepreneurship Offer:
Flat 50% off
Across App Development Services
Want to discuss your idea?
Hi I am Ryan, a Business Consultant at
RV Technologies. We are excited to hear
about your project.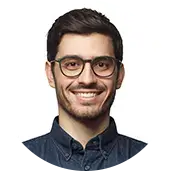 Drop us a line and we will connect
you to our experts.
Let's Get Started
We're here to help you. Fill the form below and we will get you in touch with our experts soon.