Overview
Artenuovaforma is an Italy-based home accessory seller that offers a wide range of home decoration products. Their journey in the furnishing market began in 1979, all thanks to Flavio Pellanda's passion for designing artistic furniture. Like anything else in Italy, unique craftsmanship and a high artistic appeal were the two primary USPs of Artenuovaforma's products. Since their inception, all the products that Artenuovaforma sold were hand-made, which made them stand out in the market.
But, despite having the "uniqueness" factor, Artenuovaforma was struggling to grow its sales. Why? The answer was pretty simple - they were still following the "brick-and-mortar" business model when other vendors were selling their products online. The CEO was well-familiar with this issue and had already started looking for a team of reliable developers who could help him take the business online and attract more customers.
This is when he contacted RV Technologies. Our team understood the brand's vision instantly and built a secure, multi-linguistic, and navigable online store for Artenuovaforma.

Unlike small-scale e-commerce businesses, Artenuovaforma was looking to target customers in five different countries - UK, Italy, Europe, England, and the US. Consequently, the first challenge with Artenuovaforma's online shop was to ensure that it allowed users to browse the website in their native language.
Before explaining how our developers got past this hurdle, let's discuss some of the additional challenges that were included with Artenuovaforma.
1. Security Like any other e-commerce store, security was a major priority for Artenuovaforma's website. They wanted to offer a completely secured shopping environment so that the customers could purchase the items without having to worry about their banking details.
2. Quick Checkout Process Artenuovaforma wanted to speed up the entire checkout process to offer a seamless shopping experience to the customers. They didn't want any unnecessary pages in the checkout process that might damage the user experience.
3. Navigation Making the website easy to navigate was another big challenge for our development team. Since the website had thousands of home-decoration products, it was imperative that users could find a product within a few seconds from any page of the website.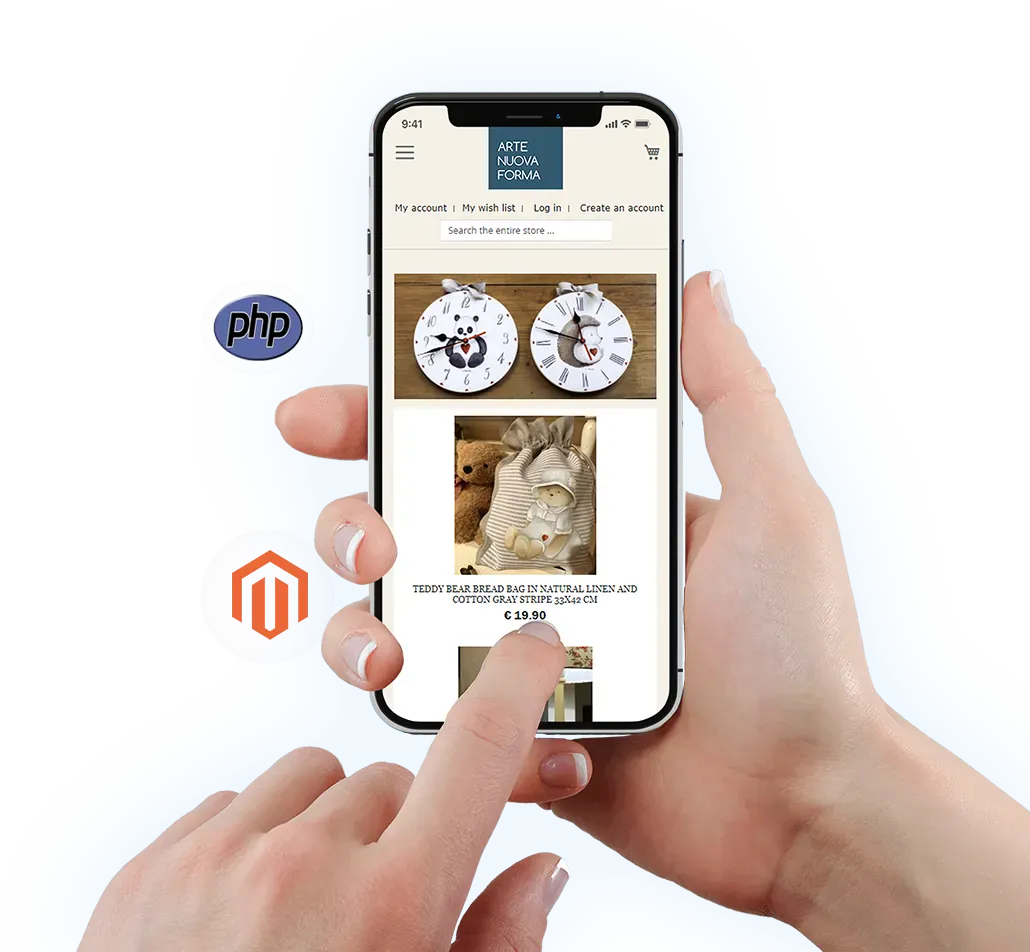 Solution
How RV Technologies Built a Multi-Linguistic Online Store for Artenuovaforma?
After analyzing Artenuovaforma's business model and final objectives, it was pretty clear that Magento would be the right e-commerce platform for the job. That's when our Magento development team stepped in and took over the reins.
To add multi-language support, the developers used Magento 2's built-in language pack utility. This allowed users to browse the website in any of the five supported languages. Integrating the language pack also improved the website's usability as users no longer had to use Google's translator to translate the web pages.
Speaking of usability, making the website navigable was the second biggest challenge for our developers. To tackle this scenario, the development team added a fixed navigation bar displaying all the top categories. These categories were further divided into subcategories to make it easier for users to find a dedicated product.
Adding Other Features to

Artenuovaforma's Online Store
After completing the initial designing procedure, the next step was to make the website fully functional. Despite having a simple and elegant design, Artenuovaforma was looking for a feature-packed website and our Magento development team was ready to meet their goals.
They integrated Magento's built-in plugins and a few third-party extensions to add the desired features to the website.
Custom Sort Feature
During the initial conversation with the CEO, we came to know that he wanted to add a sorting method that would allow users to sort the products using different parameters, including - Position, Name, and Price.
To do this, our developers used Magento's Custom Sort Method. This would give users the liberty to sort the products by changing the sorting parameter through a simple drop-down menu.

(Sorting Products By Price)
Responsive Design to Ensure Mobile-Friendliness
Another feature that gave Artenuovaforma's online store a competitive edge in the market was its responsive design. Our developers knew that the majority of shoppers will most likely shop for the products on their smartphones.
To ensure that the website offered the same shopping experience to all the customers (across all devices), we chose a responsive theme from Magento's theme store. This way the website automatically changed its resolution and layout according to the screen size of the user's device.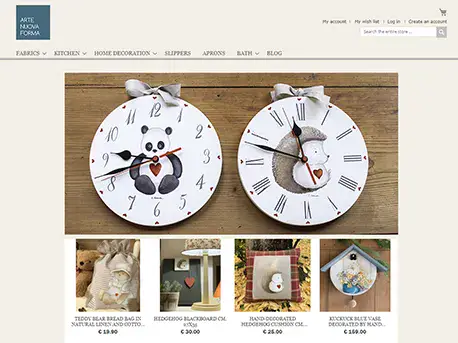 (Website's Layout on a Desktop)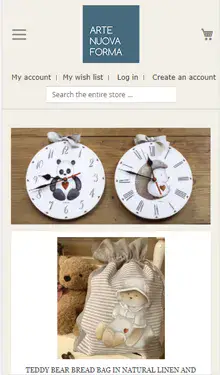 (Website's Layout on a Mobile)
Grid/List View
The "Grid/List" view was another feature that made the website more user-friendly. With a single click, users could switch between two layouts (Grid and List) according to their preferences.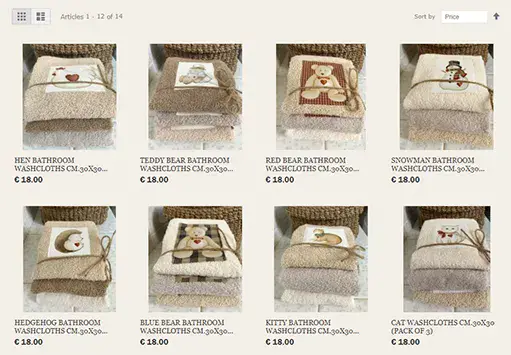 (Grid View)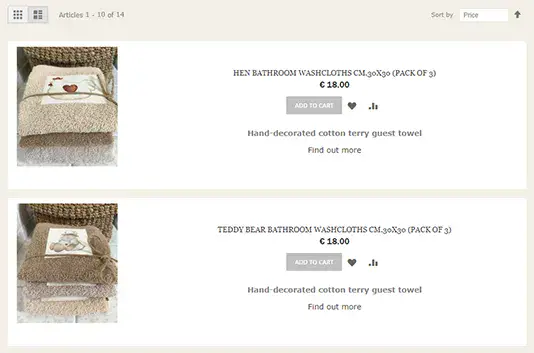 (List View)
PayPal Integration
As we mentioned earlier, security was a major concern for the client - as they wanted the website to be completely secure. To do this, we integrated PayPal's Payment Gateway that would allow users to make the payment directly from their PayPal accounts.
Since PayPal is available globally, customers would be able to complete the payment, irrespective of their country/region. For local customers, however, we also added the direct "Bank Transfer" facility.
(PayPal Checkout Page)
Blog Page
Finally, to keep the customers engaged, our development team also added a dedicated "Blog" section where Artenuovaforma could update regular blogs. To help Artenuovaforma get more brand exposure, our developers integrated "Social Media Sharing" buttons that would allow users to share the dedicated blog post on different social media platforms.
In addition to this, we also added the "Newsletter" facility. Customers could sign up for the newsletter and receive regular updates about Artenuovaforma's new offers and discounts.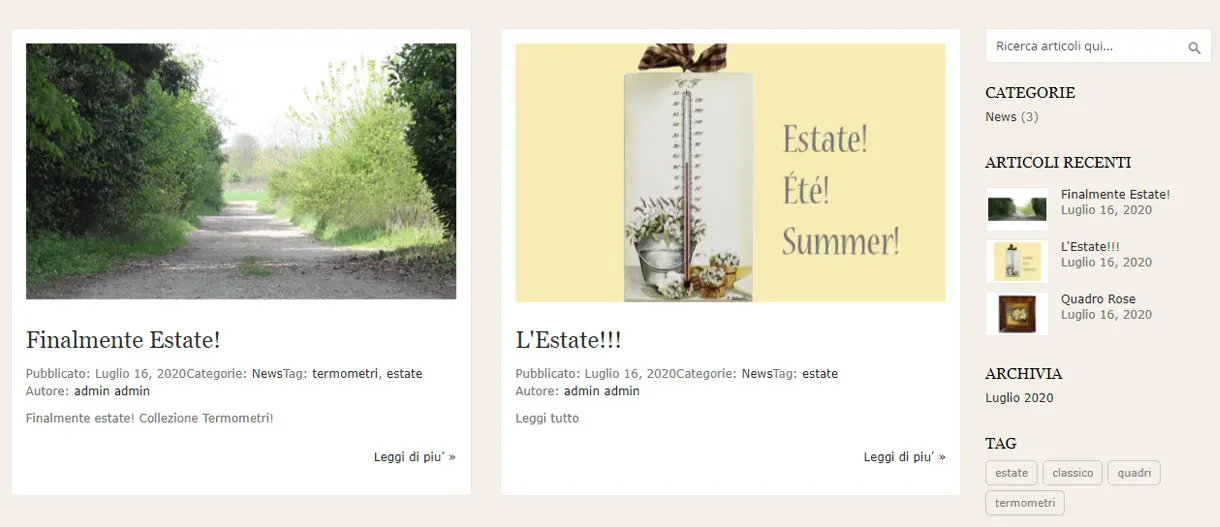 (Blog Page)
Results
Helping a Land-Based Retailer Step Into the Digital World and Grow Sales.
Thanks to the rigorous efforts and a time-tested development approach, our Magento development team built Artenuovaforma.com before the deadline. The website drew incredible attention from the customers and sold thousands of products. Even today, Artenuovaforma continues to be a leading "furniture and home-decoration items" seller in the Italian market.