Technical Content Writer
Job Description for Technical Content Writer:
Should conceptualize Content for website while catering to international Clients.
Find and develop new ideas for web content and to make sure that content is user friendly.
Knowledge of writing articles, blog posts, press releases, descriptions, page titles etc. for digital media.
Experience with main social media sites(Facebook, Twitter, Instagram & Linkedin).
Create content which gives website readers access to information in a simple, easy to understand language.
Ensuring resolution of all requests and queries within agreed timelines and accuracy of data.
Create campaign/product/event specific collaterals for print and online consumption.
Helping plan and implement digital marketing campaigns for specific marketing goals.
Generating creative copy for online digital marketing campaigns.
Researching and generating keywords, title tags, and Meta description (SEO) for new pages.
Keeps up-to-date with best practices in writing for the web, social media trends, web usability, web design and industry trends.
Write high quality content/ product descriptions for various websites.
Skills Required:
Strong Writing, editing, proofreading Skills and basic familiarity with Internet and Search Engine.
Candidate should be capable of writing an article on any subject, theme, blog, press release, classified ads etc.
A thorough knowledge of standard writing practices is necessary.
Candidate should have ability to write persuasive content.
Must have strong Research skills coupled with editorial capability.
Should be able to follow style guidelines and clients brief.
Specialized certificate programs in electronic writing and digital media production is add on.
Experience in writing for the Web, content management and internet research.
Experience with social networks and implementation of social media marketing.
Job Type: Full-time
Thank you for reaching out about this opportunity
Fill the form below and we will contact you asap.

Entrepreneurship Offer:
Flat 50% off
Across App Development Services
Want to discuss your idea?
Hi I am Ryan, a Business Consultant at
RV Technologies. We are excited to hear
about your project.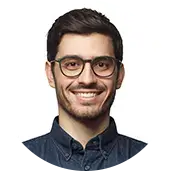 Drop us a line and we will connect
you to our experts.
Let's Get Started
We're here to help you. Fill the form below and we will get you in touch with our experts soon.