Software Tester
Job Summary:
We are looking for Manual tester (Mobile App, Games and Website Testing) who have 2 to 4 years' experience and can also handle Clients via Interacting with them. Location: Mohali
What we are looking for::
Proficiency in designing and deliver Manual test cases.
Document and report all test results writing and executing test scripts and writing test specifications for regression testing.
Preparing Bug Analysis reports.
Perform functional, integration, regression system and user acceptance testing.
Planning, time management skills.
Candidate must have tested Both Web and Mobile Applications.
Good written and verbal communication skills in the English.
Troubleshoot test failures and help identify or resolve software defects.
Good knowledge of SDLC/ STLC.
Hands in client handling also.
Exp. in FRD.
Exp in SRS.
Exp. in Feature Listing.
Exp. in Wire Framing.
Thank you for reaching out about this opportunity
Fill the form below and we will contact you asap.

Entrepreneurship Offer:
Flat 50% off
Across App Development Services
Want to discuss your idea?
Hi I am Ryan, a Business Consultant at
RV Technologies. We are excited to hear
about your project.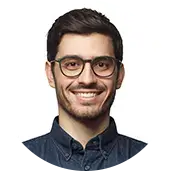 Drop us a line and we will connect
you to our experts.
Let's Get Started
We're here to help you. Fill the form below and we will get you in touch with our experts soon.