Senior PHP Developer
Job description:
We are looking for Sr. PHP Developer / Team Lead (PHP) with in depth knowledge of OOPs, MVC framework like Laravel, CodeIgniter, etc
Role and Responsibilities:
Designation: Sr. Developer & Team Lead
Experience: 5 – 15 years
No. of Positions: 2 Requirements:
Build efficient, testable, and reusable PHP modules
Solve complex performance problems and architectural challenges
Integration of data storage solutions
Maintain good coding quality standards in PHP (Frameworks majorly)
One should be comfortable with requirement understanding and analyzing
For TL Profile : Concern would be directly responsible for Team's productivity
Fluency in English
Good Interpersonal Skills
Should be presentable and willing to take Client Calls
Required Candidate profile
Should have work experience of Core PHP, MySQL & JavaScript.
Should have knowledge of any MVC framework like Laravel,CI,etc
Knowledge of mobile app APIs, JSON, etc
Knowledge of version control systems like GIT is a plus
At least 5 years of experience in any MVC frameworks is Mandatory for TL profile
User authentication and authorization between multiple systems, servers, and environments
Integration of multiple data sources and databases into one system
Familiarity with limitations of PHP as a platform and its workarounds
Creating database schemas that represent and support business processes
Familiarity with SQL/NoSQL databases and their declarative query languages
Qualification Education:
UG :BCA in Computers, B.Tech/B.E. in Computers
PG :M.Tech in Computers, MCA in Computers
Thank you for reaching out about this opportunity
Fill the form below and we will contact you asap.

Entrepreneurship Offer:
Flat 50% off
Across App Development Services
Want to discuss your idea?
Hi I am Ryan, a Business Consultant at
RV Technologies. We are excited to hear
about your project.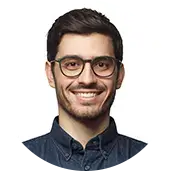 Drop us a line and we will connect
you to our experts.
Let's Get Started
We're here to help you. Fill the form below and we will get you in touch with our experts soon.