PHP Developer(CMS)
Job description:
Proven Work Experience in any or all CMS as mentioned below Word Press, Magento 2, Shopify, Joomla, Bigcommerce
Minimum 2 to 5 Years Experience in PHP – CMS
Develop responsive, standards-compliant themes for WordPress/Shopify/Magento/Joomla
Good understanding of Codex, Custom post type, custom taxonomy, and Custom fields
Strong understanding of Woo Commerce, WooCommerce Plugin Development
Install, test, and debug plugins/modules, and create plugins as needed
Fundamental knowledge of PHP and Strong exp.HTML / JavaScript / CSS / JQuery / AJAX / Bootstrap
Excellent knowledge of MySQL & OOPS
Strong with PHP & OOP's
Can write and edit clear codes
Knowledge of Git versioning tools such as BitBucket/Github
Experience of plugin development is must
Must be an early joiner
Good Communication Skills
Desired Candidate Profile
Capable of quick learning and delivering solutions as an individual and as part of a team
Experience 2 to 5 Years in any of the CMS : WordPress, Magento 2, Shopify, Joomla, Bigcommerce
Qualification:
M.Tech /BTech/MCA/BCA/MSc (IT)/BSc (IT)/Any
Thank you for reaching out about this opportunity
Fill the form below and we will contact you asap.

Entrepreneurship Offer:
Flat 50% off
Across App Development Services
Want to discuss your idea?
Hi I am Ryan, a Business Consultant at
RV Technologies. We are excited to hear
about your project.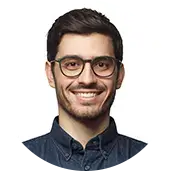 Drop us a line and we will connect
you to our experts.
Let's Get Started
We're here to help you. Fill the form below and we will get you in touch with our experts soon.